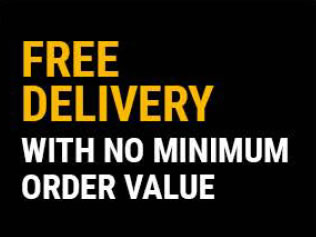 With 60 years of trading experience, Blackheath Products is a leading supplier to the construction and furniture industries including solid surface fabricators, furniture manufacturers, shop fitters, specialist laminate fabricators, kitchen manufacturers, builders merchants and retailers. Our range of products includes decorative laminate, melamine faced boards, solid surfacing and acrylic panels as well as kitchen and bathroom products, lighting, flooring, power tools and accessories.

Blackheath is centrally located in the West Midlands and offers a free delivery to most parts of the UK and Ireland.


Company Facts and Figures
Our annual turnover is approximately £25 million.
Our warehouse has 100,000 square feet of stockholding space.
At any one time we hold in stock over £6 million of our products.
We have a very strong rating with all financial institutions.
We employ 110 members of staff who are all subject to our rigorous training policies. They are passionate about customer service.
We have a modern fleet of 25 commercial vehicles (3.5 ton, 7.50 ton and 12 - 18 ton).
Some of the benefits of dealing with Blackheath Products
We do not sell to the public because we will not undermine our trade customers by competing with them.
We do not charge for delivery on any of our standard routes.

We have no standard minimum order quantity requirements.

Customers can place orders up to 4pm Mondays to Thursdays and 3pm on Fridays for next day delivery; in accordance with our delivery schedules (orders for larger kitchens should be placed at least 30 minutes before the sales cut off time).

Our warehouse operates from 7am until 9:30pm and has the capacity and flexibility to handle seasonal demand fluctuations.

Our kitchen products and decorative laminate / sheet materials sales divisions each have their own specialist internal and external sales forces.
We have a powerful and robust computer system (Microsoft Navision) which controls our sales, purchasing, accounting, and warehousing and distribution functions and is continually being developed to improve our business systems into the future.

Our commercial vehicle route planning is controlled by Paragon software - the UK's leading logistic system. All of our vehicles have satellite tracking and telephone communication equipment which enables us to accurately inform our customers of times of delivery.

We offer site deliveries across the central region for all deliveries.

You can place orders with us 24 hours a day, 7 days a week using this website.