Café Design and Prosecco Bar Project for Caffe Rizzoli

Caffe Rizzoli teamed up with Staron and Blackheath (the exclusive Staron distributor in the UK and Ireland) to create a popular prosecco bar and café design within a hectic public area of the Meadowhall shopping centre in Sheffield.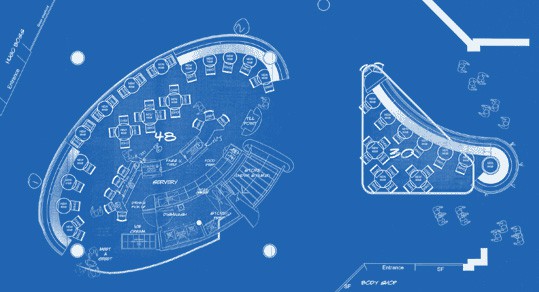 Meadowhall shopping centre covers 1.5 million sq ft of floor space with 280 stores from top independent and international brands and attracts over 25 million visitors per year.
Caffe Rizzoli and Prosecco Bar is a new food and drink venue within Meadowhall that has created a stylish, sophisticated meeting place and eatery to complement its range of fine Proseccos.
The café and bar attracts hundreds of hungry and thirsty shoppers by being in the middle of a very busy thoroughfare with the underside of a public spiral staircase cleverly acting as the central location of the working kitchen!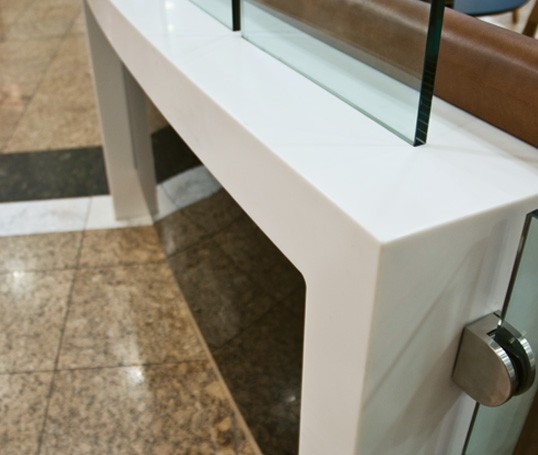 "The support and technical assistance provided by Blackheath has proved invaluable on our commercial projects."
Scott Wharton
Roann Marble Company Limited
In conjunction with ABA Architecture Ltd and the Roann Marble Company, Blackheath supplied Samsung Staron Bright White for the perimeter seating, kitchen surfaces and food servery areas. Despite this potentially frenetic environment, Samsung Staron's seamless joins and elegantly functional thermoformed shapes provide an oasis of calm within a dazzling and contemporary café.
Sweeping arcs of Samsung Staron bright white surfaces form the perimeter and a solid structure for the installation of recessed lighting, glass screens and seating areas. With no visible joins and smooth, non-porous surfaces, Samsung Staron gives Caffe Rizzoli easy to clean, totally hygienic and robust surfaces for food preparation in the kitchen and the serving of food and drink in the café and bar.