Spectra Slim-Edge kitchen worksurfaces in new Coventry development
Take a look at this gorgeous project by P & K Estates, who chose Spectra Slim-Edge to use throughout their stunning kitchen renovations at Elm Bank Coventry.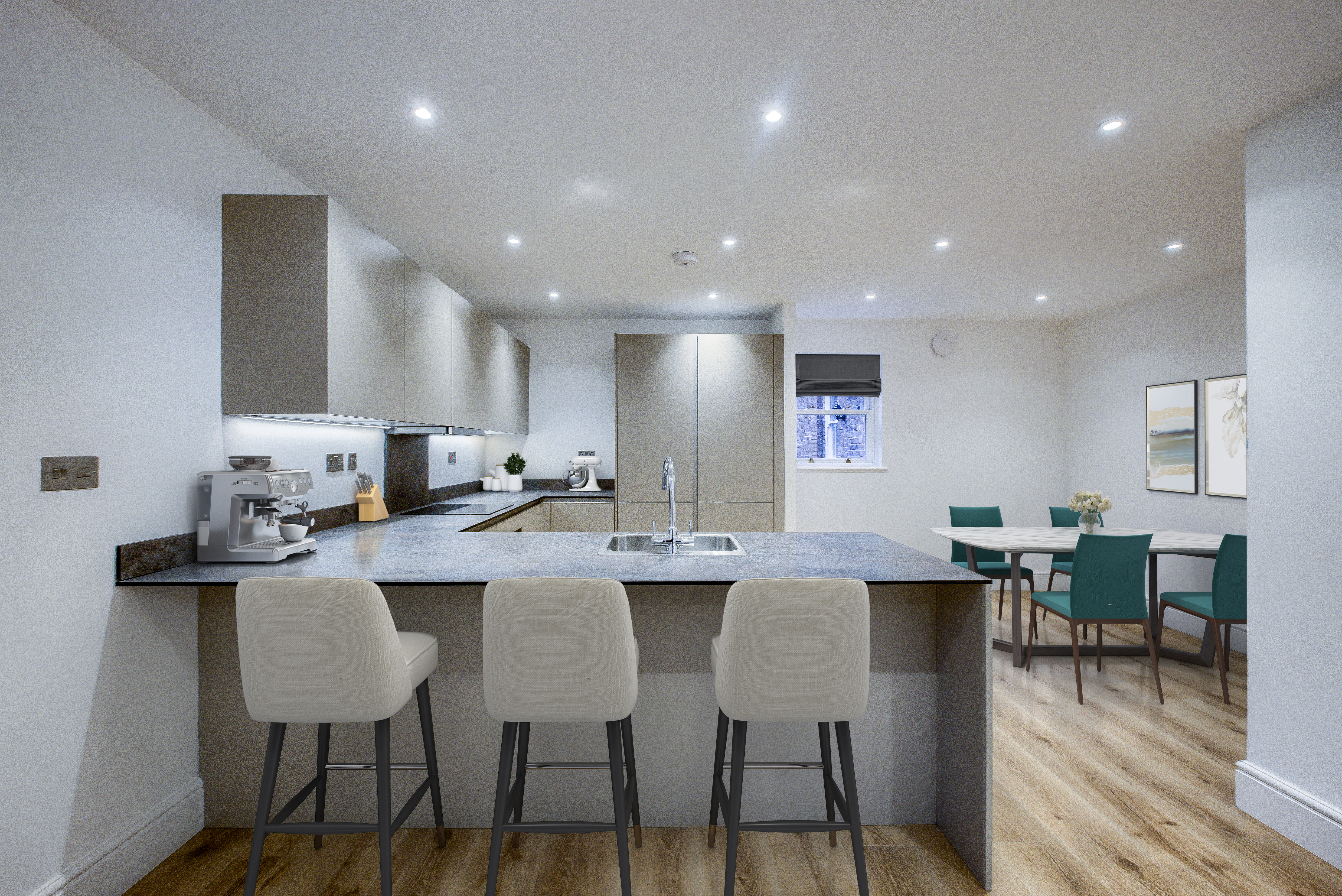 Spectra Slim-Edge has been selected by P & K Estates to create some stunning new kitchens within Elm Bank Apartments, Bungalows and Mews Houses in the beautiful leafy Conservation Area of Stoke Park, Coventry.
Firstly, let us explain the product… Spectra Slim-Edge; a 12mm compact laminate worksurface that not only has a stunning appearance, but is also 100% waterproof, hygienic and has an impressive impact and abrasion resistance. Slimline worksurfaces have made an appearance in the kitchen market over the last 12 months and have become increasingly popular for both installers and the end user, making this product a perfect match for the Elm Bank project.
We spoke closely with Rick Parmar who explained to us the goals and focuses of the Elm Bank project and why Spectra Slim-Edge was the perfect match!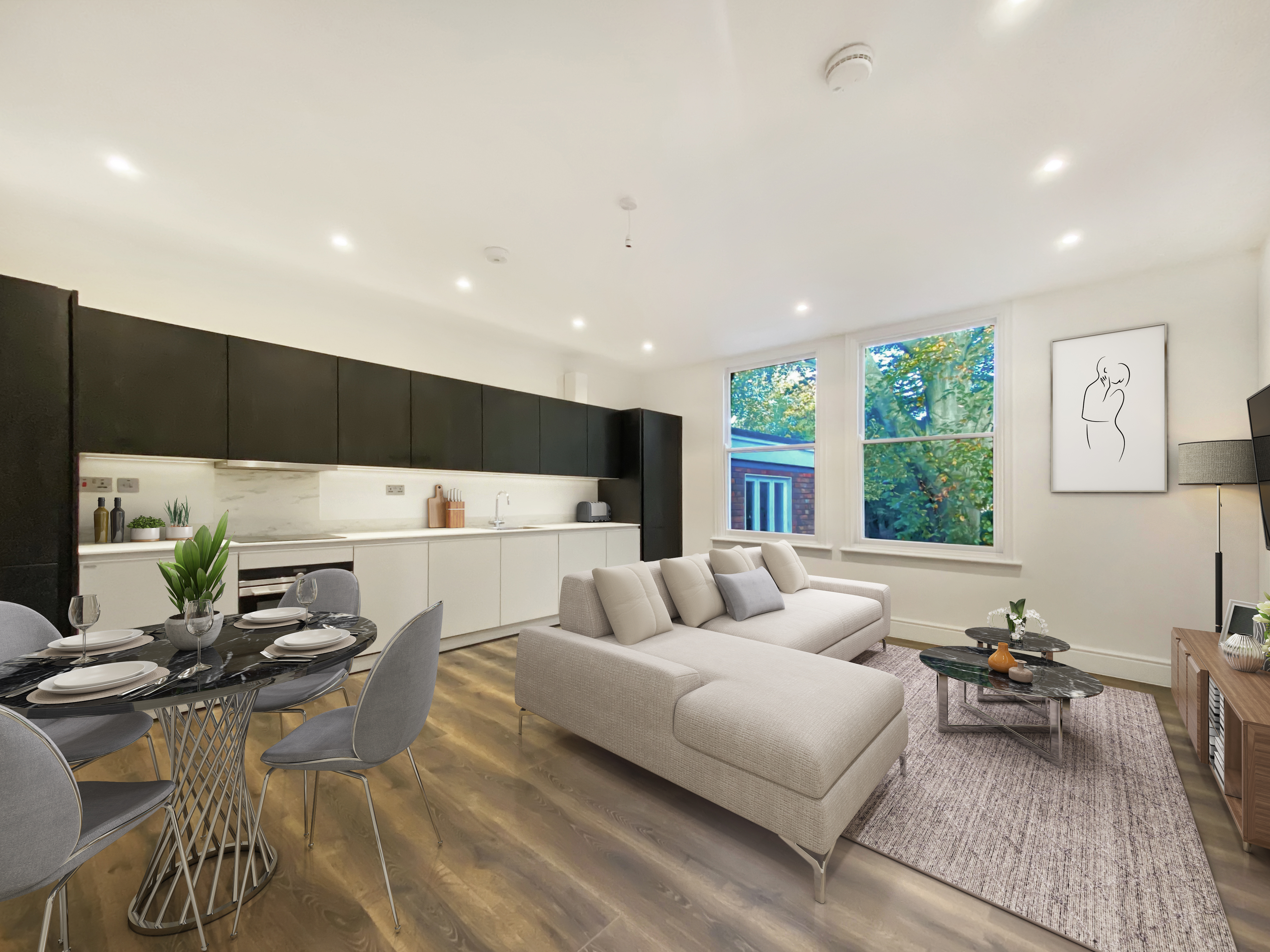 Elm Bank is a charming selection of fourteen luxuriously curated and individually designed one and two-bedroom apartments, garden bungalows and mews houses. Elm Bank, as Rick said, is a locally listed building with lots of character and history. Whilst the main aim of the project was to retain as many of the original features of the building as possible, the designers at Elm Bank envisaged all new elements to be contemporary and highly functional. The 12mm thickness and solid construction of Spectra Slim-Edge was a perfect fit. Each kitchen at Elm Bank has been individually designed making each home totally unique. This was all made possible thanks to the stunning colour and texture options available within the Spectra Slim-Edge range.
Spectra Slim-Edge worksurfaces come as both 3050 x 650 x 12mm and 3050 x 950 x 12mm as standard stock sizes. Rick mentioned that the SieMatic kitchens specified within the designs are a little wider than the standard, therefore the extra width on the Spectra Slim-Edge worksurfaces made it easy for the installation team to deal with what could otherwise have become a problematic design aspect.
Moving to other aspects of the installation: time and money! Spectra Slim-Edge does not require any templating and all work can be carried out on site, saving time and money for both the fitters and the end user. Many fitters are still getting used to this new 12mm compact product and Rick confirmed that this was the first time this group of fitters had worked with it. Although they found the material to be extremely strong and harder to cut than initially expected, they soon got used to working with the product and loved the end results.
Indeed, the entire team at P & K Estates are delighted with the outcome of the project. They have managed to bring a beautiful building with an important history back to life. The kitchens really are the heart of any home and are a significant part of this renovation project. Spectra Slim-Edge worksurfaces play an integral part in creating the open plan spaces around the kitchen areas and give future residents of Elm Bank the opportunity of a wonderful lifestyle.