Interior HQ - Staron bathroom vanity unit
Take a look at this stunning bathroom vanity unit using Staron Solid Surface, fabricated by Interior HQ.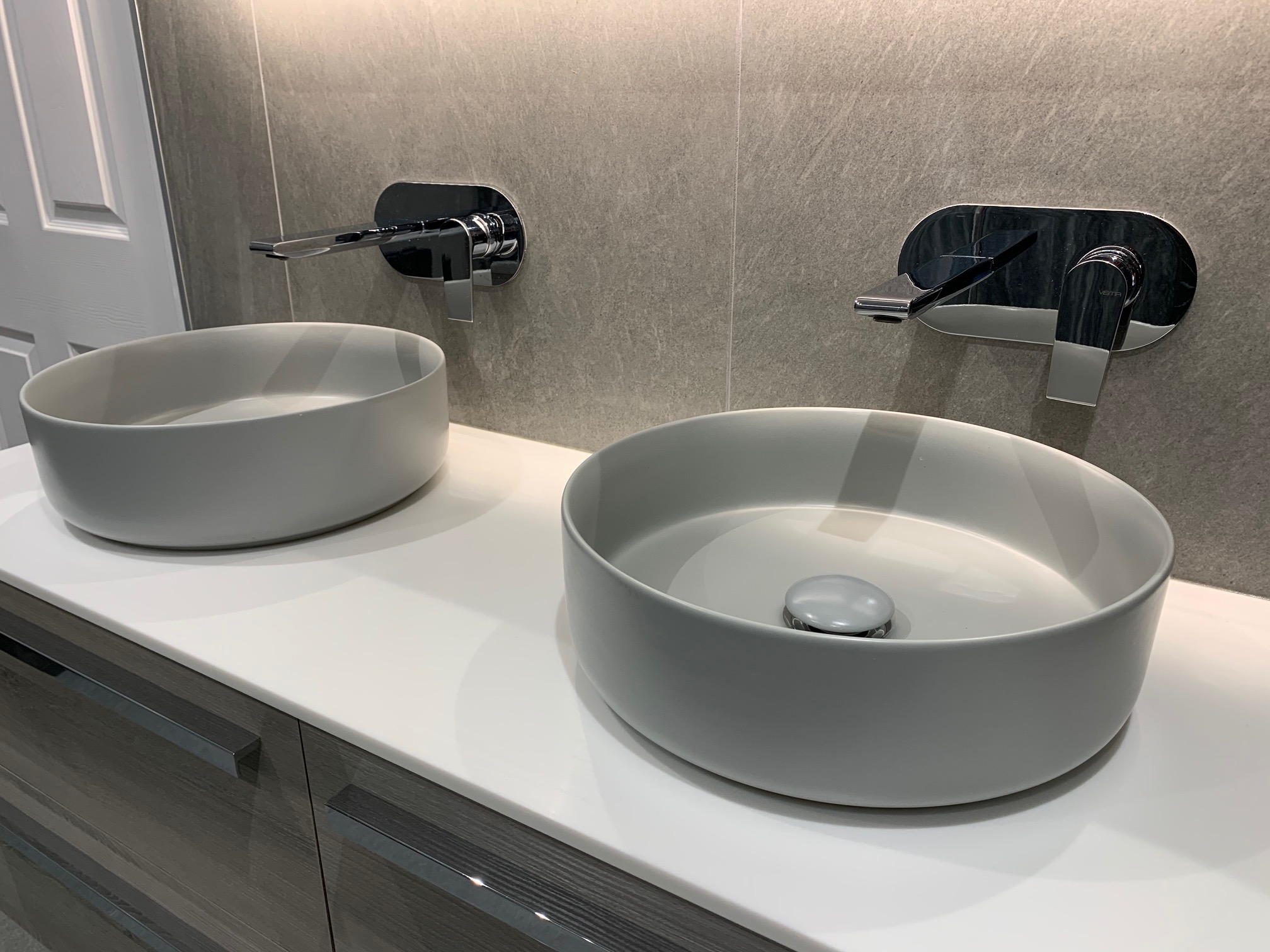 Staron… a completely limitless product. A surface that we love to show off in extravagant ways, making sure each USP is shown. But what about those simple, sleek and stylish projects you have in mind? We have the perfect project to show how Staron is perfect for these projects too!
The team at Interior HQ recently completed 2 gorgeous bathrooms, with stylish his and her sinks, where Staron was chosen for the vanity unit surface.
The goal of both projects was clear for Interior HQ; to create traditional bathrooms but with modern and simplistic twists. Both customers wanted a modern, but plain vanity unit.
There were 2 stand-out reasons as to why Staron was chosen for this project. First, the vast range of decors. Having 88 decors available for quick delivery, means there will be something to suit every project. The second reason Staron was chosen, was because the product is 100% impervious to water; perfect for any bathroom!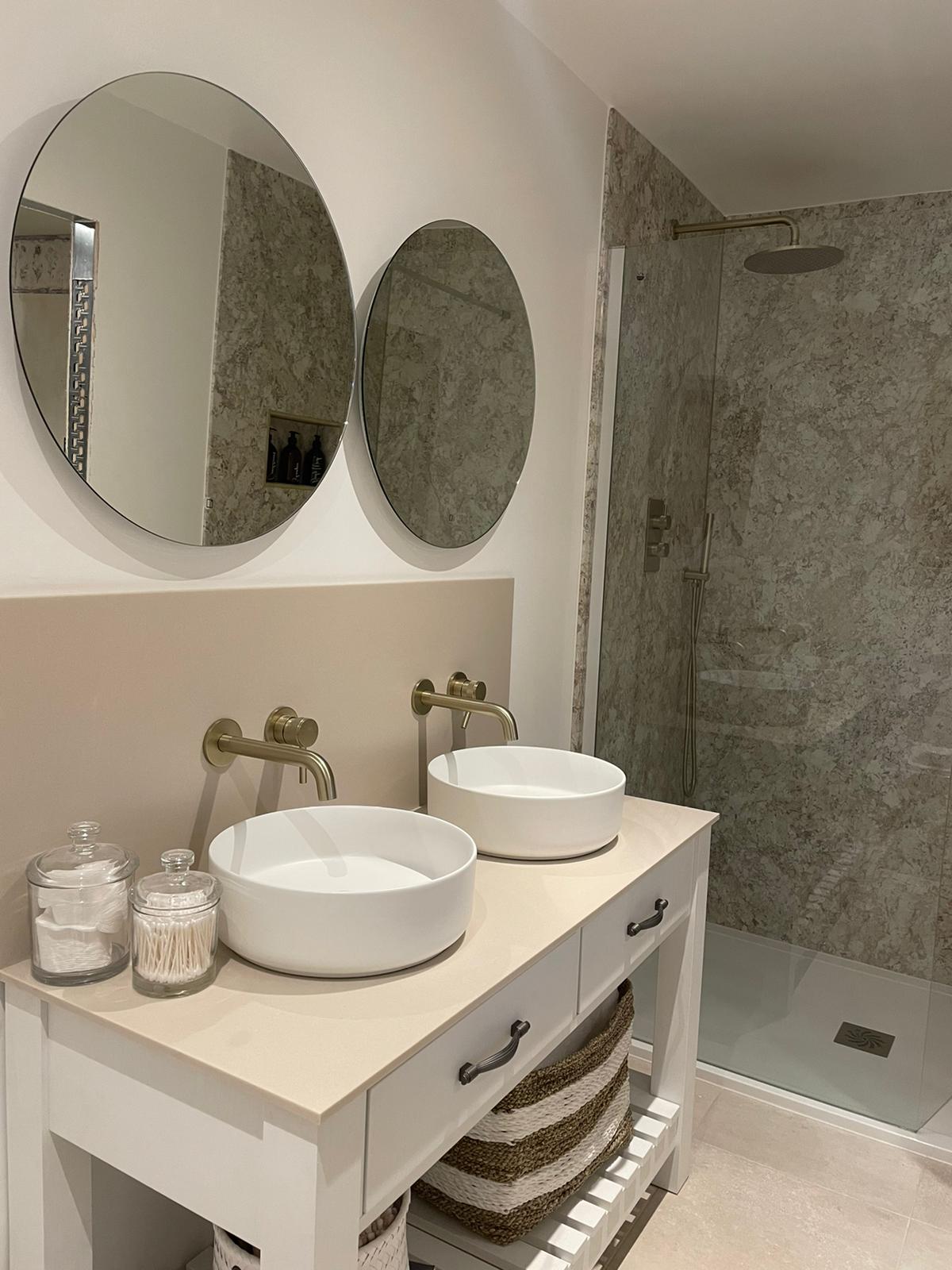 Interior HQ have worked with solid surface previously, mainly within kitchen installations, so this was a perfect chance for them to find other areas that would benefit from using Staron.
Both customers from the projects were over the moon with the results… a priceless result for Interior HQ. Both projects stunning, yet simple, showing how you do not always have to have extravagant design ideas to produce a beautiful and practical area with Staron solid surface.