Laminate Panels Project at Guys Hospital

For the completion of its main entrance refurbishment in 2011, Guy's Hospital in London wanted to recreate the London skyline inside its public areas.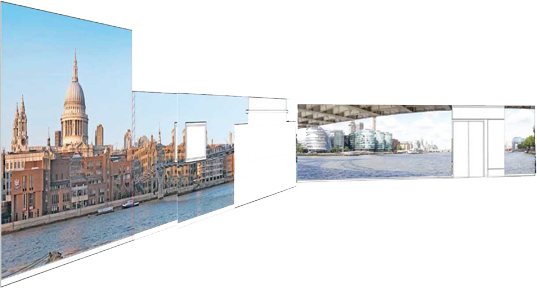 Guy's and St Thomas' NHS Foundation Trust commissioned the design partnership Artinsite to shoot three panorama photographs featuring iconic buildings local to the hospital's site at London Bridge.
Artinsite Director Martin Jones professionally photographed three views at different times of day: Potter's Fields at dawn featuring Tower Bridge; a second view taken from under Tower Bridge looking across the river to Guy's Tower mid morning (the last year before the Shard took over that skyline) and a final third view of St Paul's taken in the late afternoon.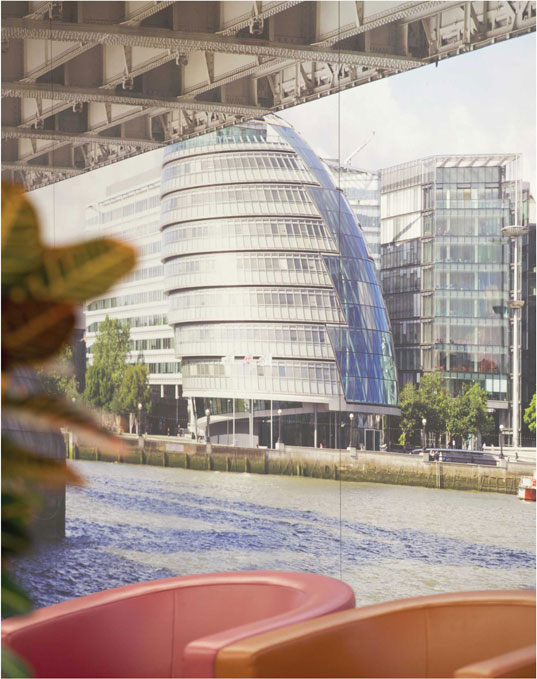 "Blackheath were very helpful and sourced the different aspects of production for us - their knowledge of the industry is impressive. Blackheath were true partners in that they took on the responsibility for getting the project right - for us and for Guy's Hospital."
Louisa Williams

Artinsite
The images were selected to pick up the colour elements of the Trust's way - finding scheme and positioned to make best use of the three wall elevations. The images were digitally printed onto durable and hygienic class 1 fire rated laminate / MDF composite panels to satisfy all building regulations.

These digital image laminate panels were produced to a maximum height of 4.5 metres and ranged from 12 to 20 metres in length. These impressive displays of famous London scenes are designed to put visitors to Guy's hospital at ease by creating a wonderfully familiar visual environment with a great sense of space.
Blackheath worked as part of the team alongside Artinsite and the supplier to produce stunning artwork which has won much critical acclaim since its installation.