Mirostone worksurfaces used within new Vienna Lodge
Take a look at this stunning project by Aspire Park & Leisure using Mirostone worksurfaces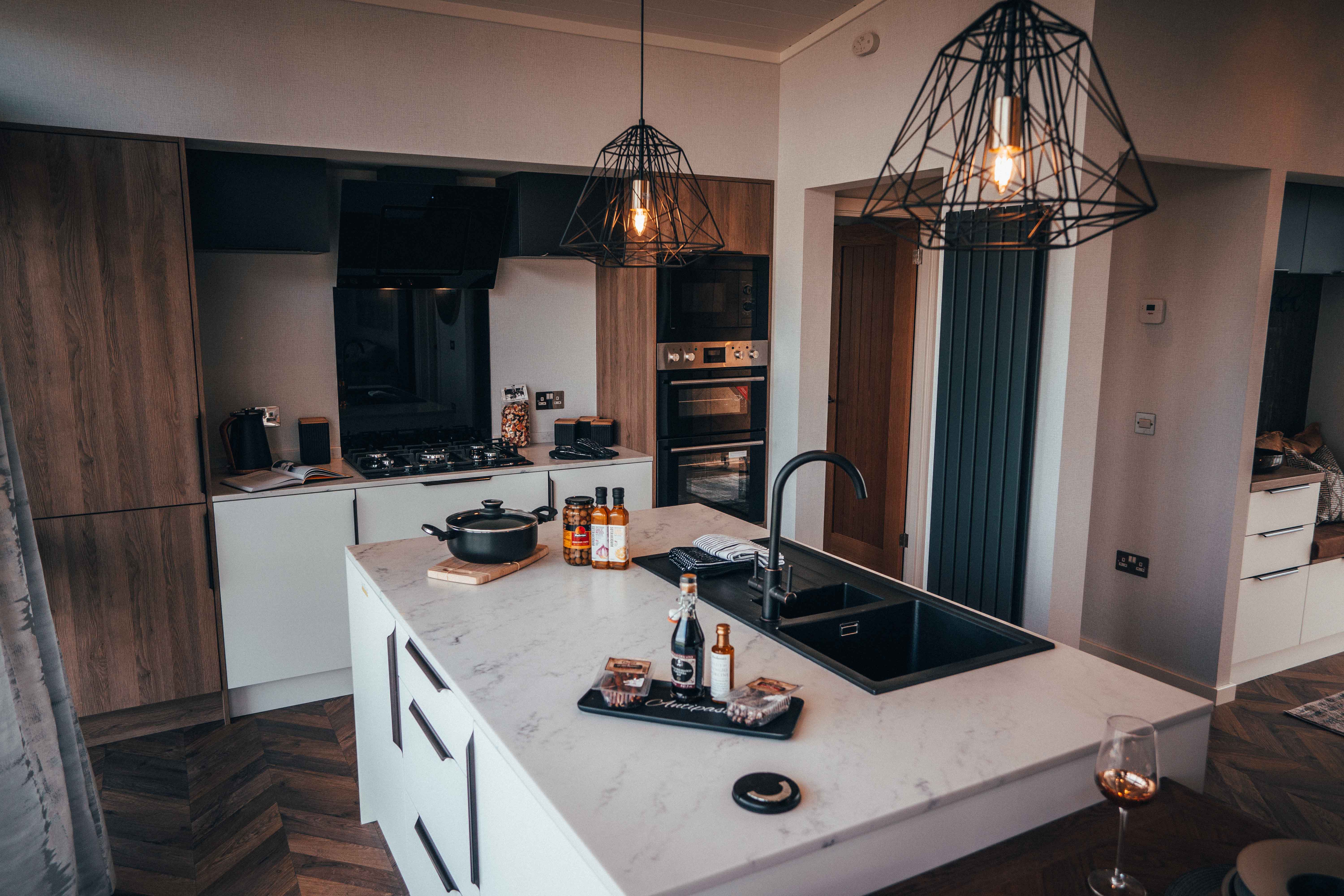 Mirostone… a range of versatile surfaces that have all the beauty and feel of natural stone combined with exceptional practicality. The Mirostone collection grows increasingly popular year after year; with multiple benefits its suits many different types of installation, not only looking fantastic in them all but practical for the fitters too! We came across this beautiful project completed by Aspire Park & Leisure using the Mirostone décor San Marco and we wanted to find out more!
We spoke with the team at Aspire Park & Leisure to find out their goals for this stunning project and why Mirostone was chosen as the kitchen worksurface.
The initial goals for this project were to create a luxury, clean and modern home inspired by the city of Vienna, which is renowned for its architectural innovation. The team wanted to create a space that was high-quality and stylish, setting itself apart from other conventional lodges.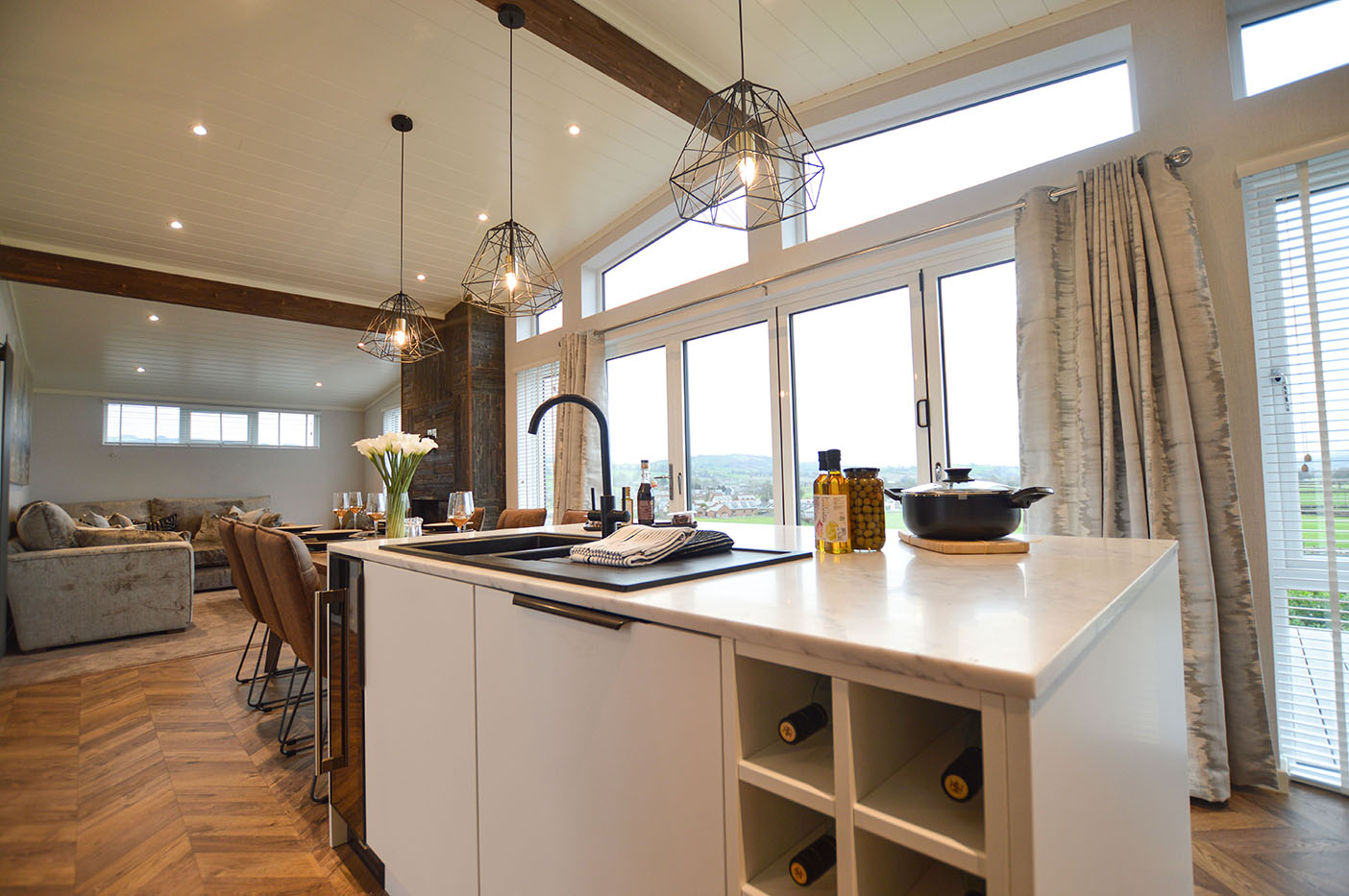 Mirostone was chosen for this project thanks to its high-quality finish and durability. The versatility of the product stood out to the team and seemed to fit perfectly with the look they were creating.
Thanks to Mirostone's 20mm thickness, there is no need for expensive machinery for fabrication, and all the work can be carried out on the job! This was a bonus to Aspire Park & Leisure as they could complete all the work within their factory facilities.
The Vienna lodge has exceeded all expectations, Aspire Park & Leisure are extremely happy with the outcome of the project. The team already have Mirostone lined up for future projects, including the stunning Malvina Lodge which will be going to Loch Lomond Holiday Park, in partnership with Argyll Holidays, and their future new model, Santorini, which is to be launched later this year and going to Tregoed Park!
Click here to see a gorgeous 3D virtual tour of the Vienna Lodge to see for yourself how this San Marco Mirostone surface sits perfectly within the lodge.