Mirostone worksurfaces used within this gorgeous residential kitchen
Take a look at this stunning residential kitchen using Mirostone solid surface.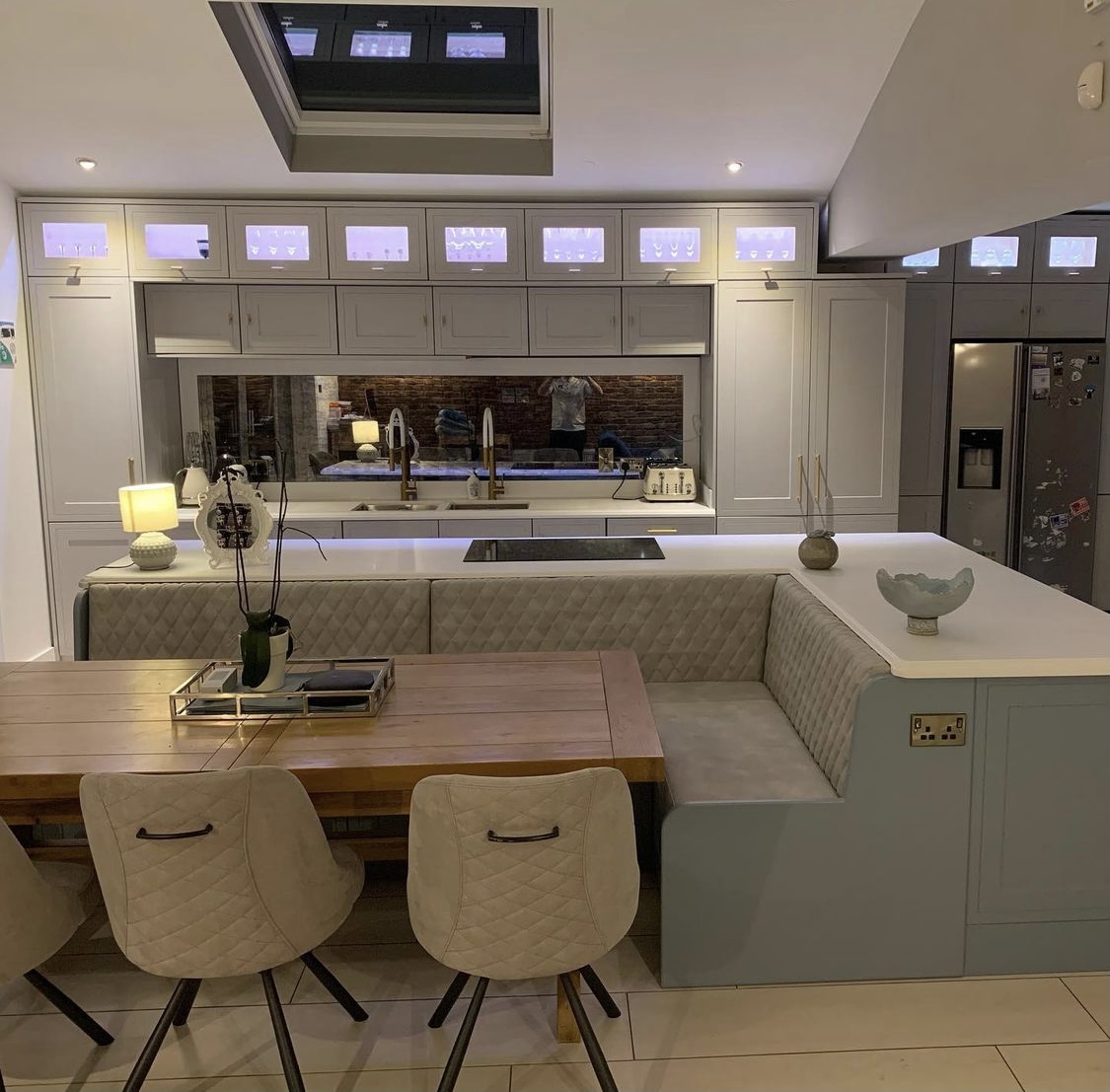 Mirostone solid surface is a completely versatile product. Our focus has always been how it does not require any specialist tools to be able to fit and all fabrication can be carried out on site, making Mirostone an undemanding product. However, we are constantly on the lookout for new and exciting projects, using innovative ways of thinking, so when we were sent this gorgeous Mirostone installation, we could not wait to share a case study with you.
We spoke to Barry Glover at Glocon, Dublin, regarding his latest project, where Mirostone Angel was chosen for the kitchen worksurfaces in this domestic property. Glocon had a brief to complete this very large kitchen, with quality worksurfaces, but on a budget. After searching the market and considering their options, not only did Mirostone come out the most competitively priced, it also seemed perfect for the job!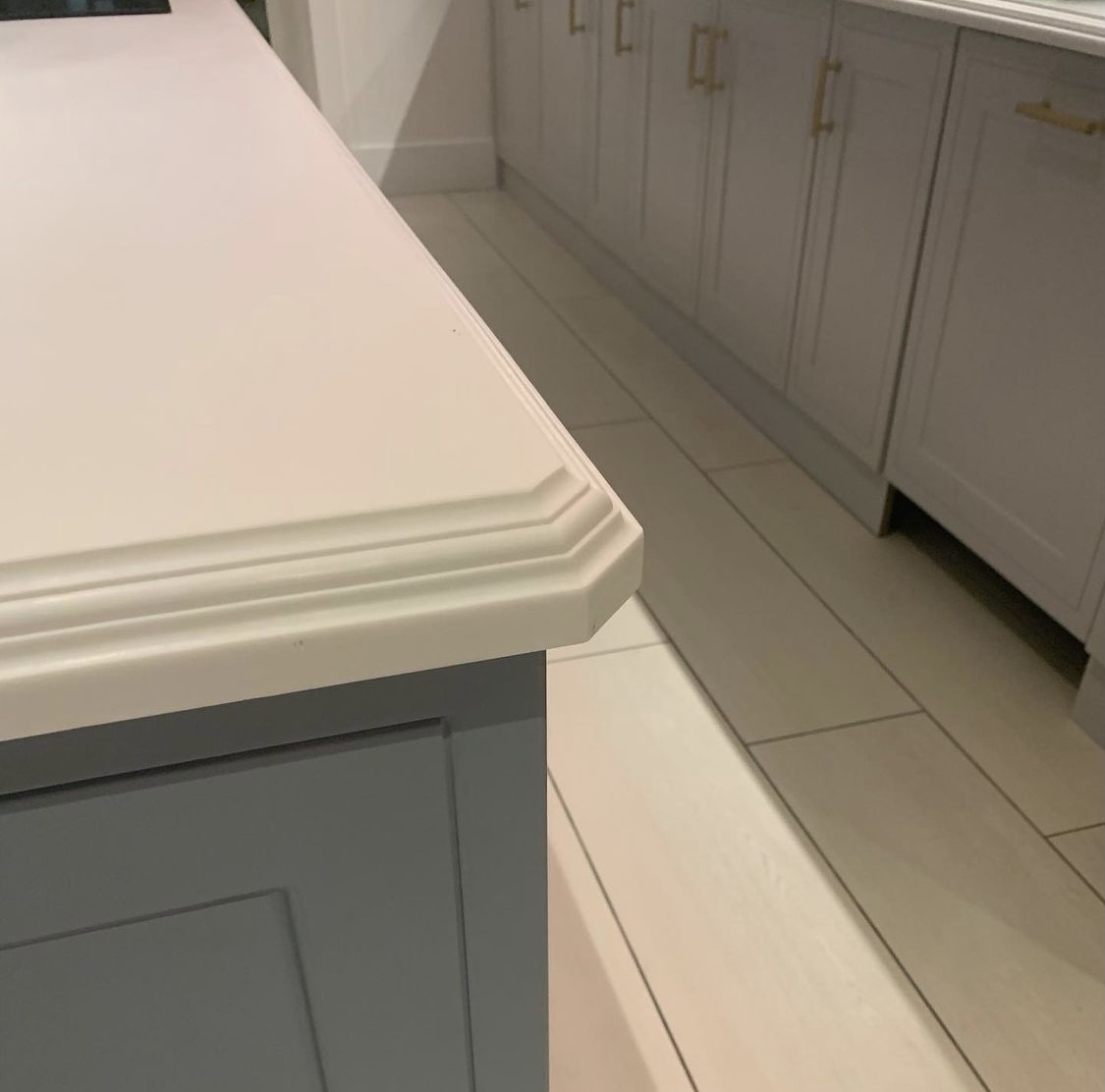 The thickness required for the island within this kitchen was 40mm. Mirostone is sold as 20mm standard boards, so Barry decided that as they could join Mirostone seamlessly, joining one on top of the other, would give them the perfect height required and keep the solid core. The edge profile on these worksurfaces is completely different to standard Mirostone installations, it gives a real stand out look to the kitchen and shows the versatility of the product. To complete this look, the team at Glocon cut out the exact shape of the countertop, they then glued 100mm pieces of Mirostone to the underside of the worksurface along with 18mm MDF sheets inside the 100mm to give extra strength and support. An Ogee router bit was then used to complete the edge profile that you can see within the images. A gorgeous finish, that still follows basic fabrication processes.
The team found Mirostone very easy to work with, it cut with ease and joined perfectly, giving them the seamless look they were looking for throughout the large kitchen.
Both Glocon and the client are delighted with the project. The team were able to stay within the customer`s budget and the kitchen looks fantastic!