Staircase design with Staron solid surface
Take a look at this stunning staircase design fabricated by Hawdon Worksurfaces.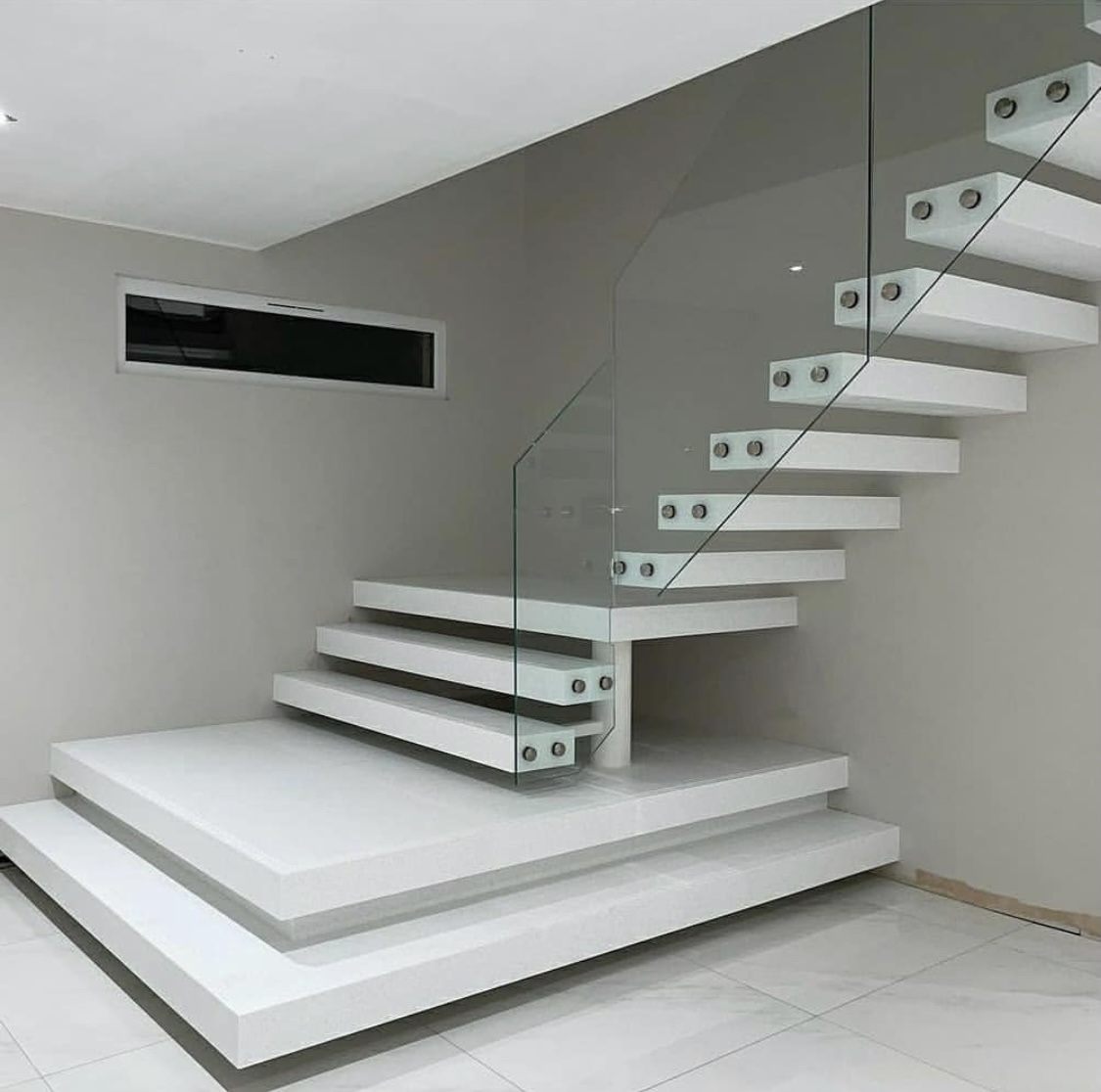 Staron solid surfaces… Endlessly practical, yet strikingly beautiful
That is the strength of Staron® solid surfaces, which offer the durability of stone and the flexibility of hardwood. Staron's non-porous and uniform design can be shaped into everything from seamless curved walls to complex geometric patterns. A completely limitless surface… and that's exactly why Hawdon Worksurfaces chose Staron for this stunning staircase project.
We spoke closely with Scott Hawdon of Hawdon Worksurfaces who explained to us the goals and focuses of the project and how Staron was the perfect match!
Scott and the team had worked with this client previously, and fabricated Staron Bright White for their kitchen and utility area, so they were all familiar with the product; they loved the seamless look and finish. Originally the client had considered doing the staircase in stone or granite, however this was too much weight for the steps and just would not work.
Realising this, the client contacted Hawdon Worksurfaces and described to them exactly what they were after… a WOW factor for the entrance of this self-build home and something completely different to most staircases! Hawdon Worksurfaces presented the client with the Staron samples and Tempest Peak was chosen for the staircase. Thanks to Staron's 12mm thickness, and ability to be fabricated precisely to the client's requirements, Hawdon Worksurfaces were able to create exactly what the client had imagined.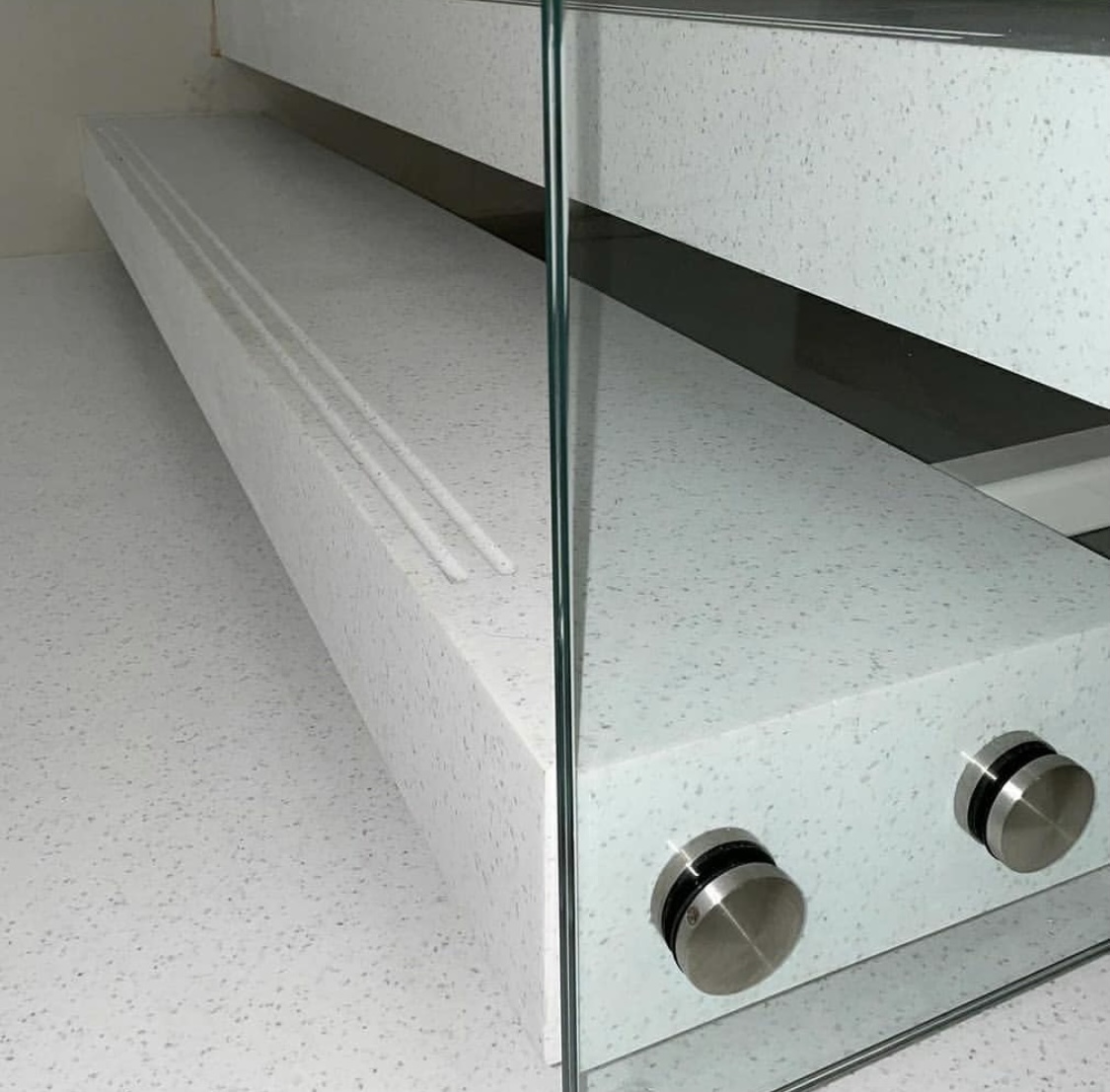 Scott and the team use Staron regularly, so, although this was a different project to most, the fabrication skills required were the same. There was a circular structural support column at the bottom of the staircase that the team had to fabricate around, however that was no problem for them, and it showcased the seamless property of the material. Grooves were also fabricated into each step for extra grip.

Of course, the team at Hawdon Worksurfaces were over the moon with the finished project and to quote the client 'it is exactly what we wanted and more'. The clients have built their own home and now have something completely bespoke and unique to them making it even more special.
This staircase showcases the versatility of Staron solid surface, not only can you produce gorgeous worksurfaces, but Staron can be used for the bespoke projects you might have in mind!