Staron Brings PLUS Points to New McCarthy Stone Development
Staron solid surface was chosen for the bistro counters within Mccarthy Stone new Retirement Living PLUS properties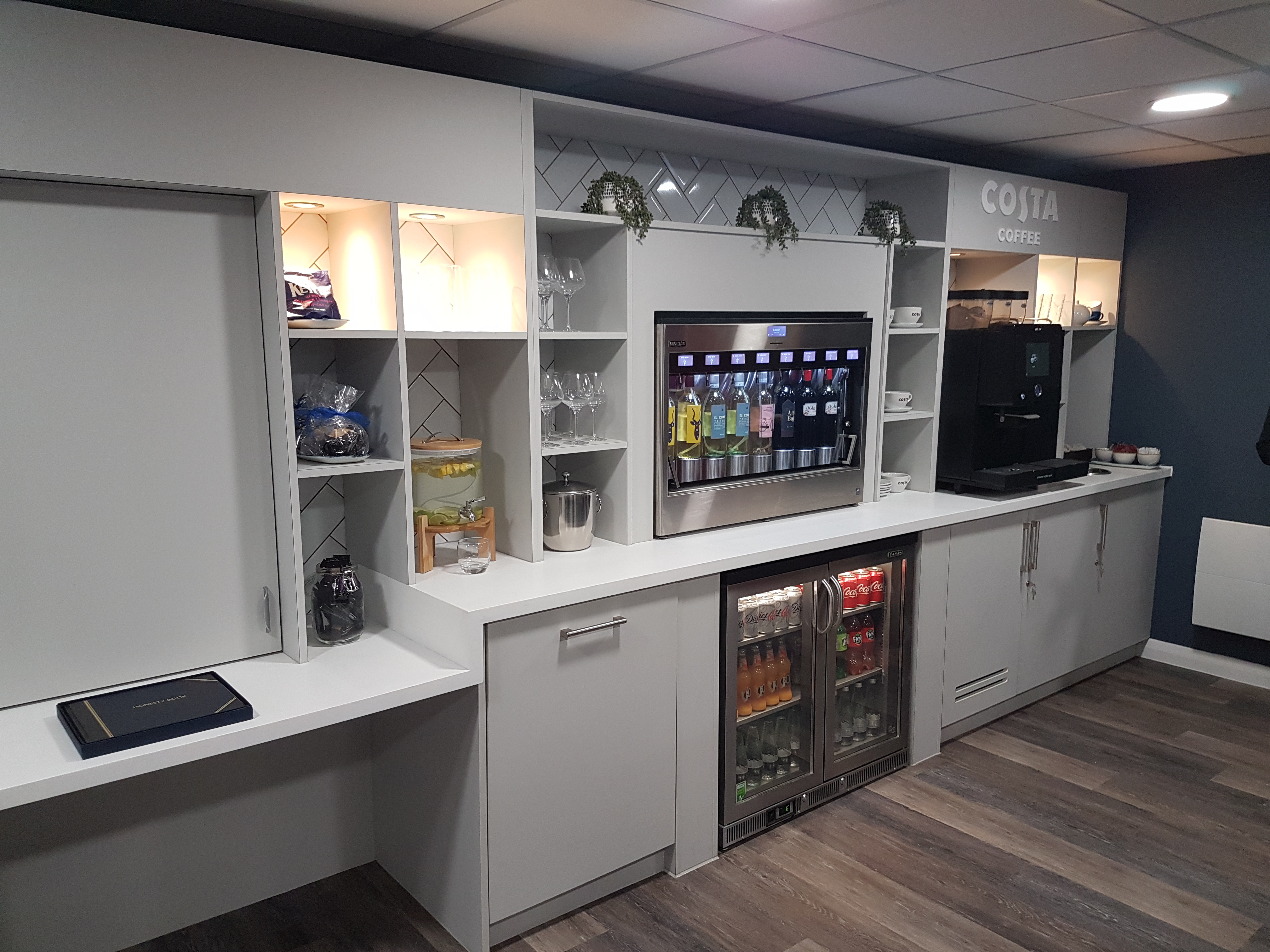 As one of their exclusive Retirement Living PLUS properties, the new McCarthy Stone development in Leyland offers residents additional services on site giving them more free time to socialise and enjoy the finer things in life. One of the highlights within these properties are the beautiful chef-run bistros which the McCarthy Stone in-house catering team have been working on behind the scenes for their customers to enjoy. The bistro menus offer great tasting food, specialist barista services and afternoon tea.
The surface material needed to be beautiful to look at, easy to clean and also complement the rest of the beverage counter furniture in order to create a contemporary interior space. Working along with the specification team at Blackheath Products Ltd, McCarthy Stone chose Staron® as the ideal material for the project and from a choice of decors they decided on Delphi from the Staron® Supreme Collection. Delphi has all of the beauty of marble but also the benefits of seamlessly bonded joints, lasting durability and excellent hygienic qualities. Staron® is NSF-51 food-safe accredited which makes it the perfect choice for food & beverage applications.
McCarthy Stone are delighted with the finished results and are working with the specification team at Blackheath Products Ltd on more bistro schemes which are in development.