Staron Solid Surface at the Kia Oval
Find out why Staron solid surface has been used in one of London's iconic sporting venues.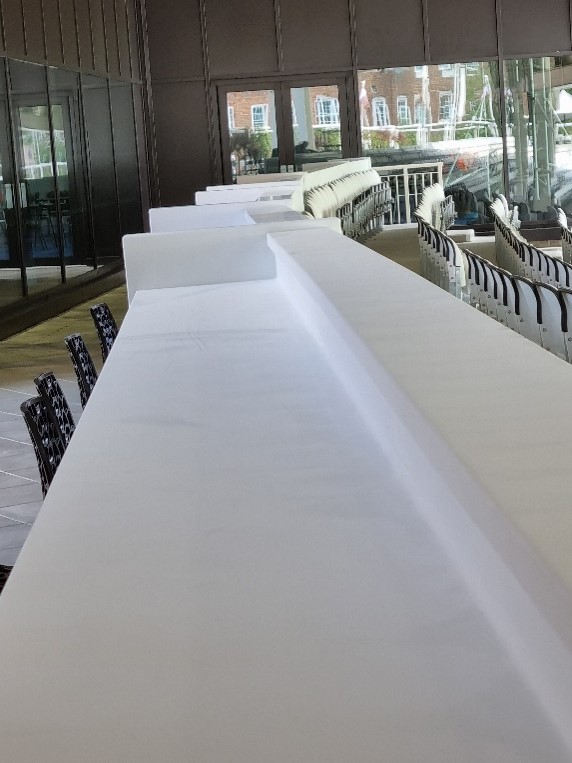 The Kia Oval is one of London's iconic sporting venues which hosts test matches and one day internationals every year. There have been regular upgrades to the ground and this year a fit out of one of the hospitality areas in the new Lock Laker stand required drinks shelves.
Rolfe Judd, which is the locally based architect, decided that the best material with which to surface the shelves would be Staron because of its durability and ease of maintenance.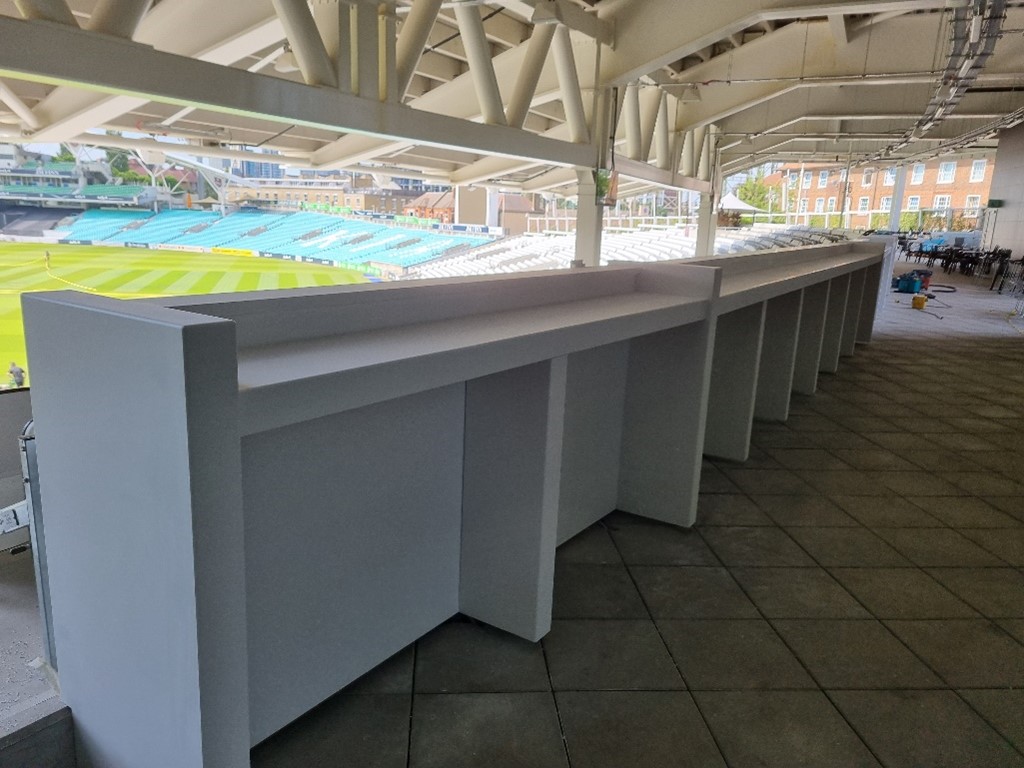 From the extensive Staron colour palette, Quasar White was specified. The team at Breakout Interiors were delighted to be awarded the fabrication of the shelves. The deadline given was tight, however Breakout Interiors rose to this challenge and were able to meet each deadline in or ahead of time. The client was absolutely delighted with the quality of the work. With its non-porous and completely waterproof qualities, Staron is a natural choice of material where drinks may be spilt and, at certain times where rain can blow in.