Garden furniture transformed with Staron solid surface
Take a look at this gorgeous garden furniture, originally cast iron, now cladded in Staron solid surface.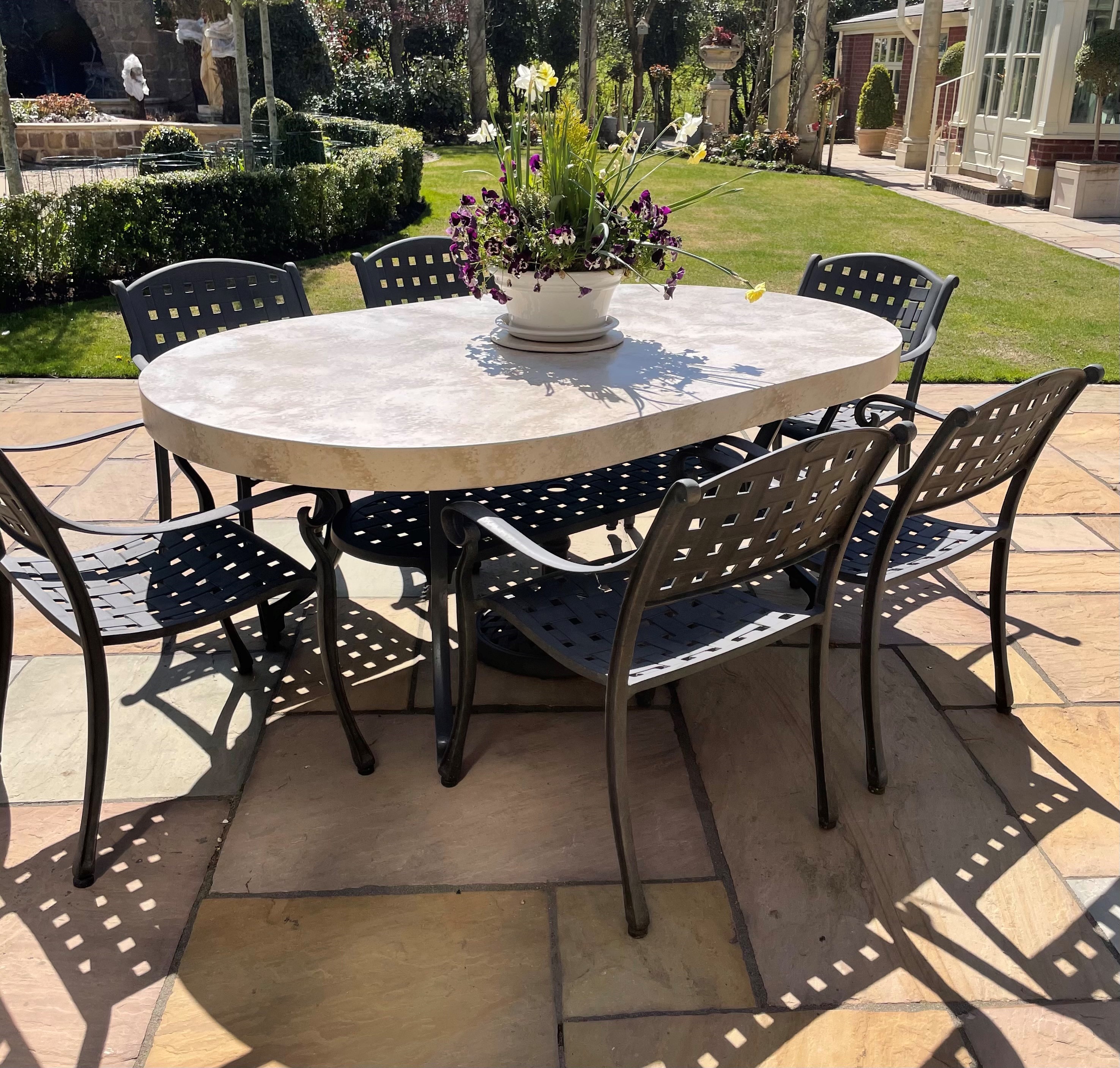 Alfresco dining: this summers hit trend! This year, we will be bringing the inside outside, making gardens into gorgeous dining areas for family and friends to enjoy a well needed get together.
Staron works perfectly in the outside environment, from tabletops to seating, and even the extremely popular outdoor kitchen, Staron is a great choice for all! We have spoken to Nicky at NJDesign Solid Surface Ltd who have recently completed a project on some outdoor furniture for a client of theirs.
The team at NJDesigns were approached by their client enquiring about cladding their existing garden tabletops with solid surface. The tables were constructed of cast iron and proved difficult to clean and maintain. Solid surface was top of the clients list for this project, Staron Dandelion was eventually chosen due to the veined colour looking 'more natural' than other brand equivalents. Staron's longer limited warranty on offer was also a bonus for the client.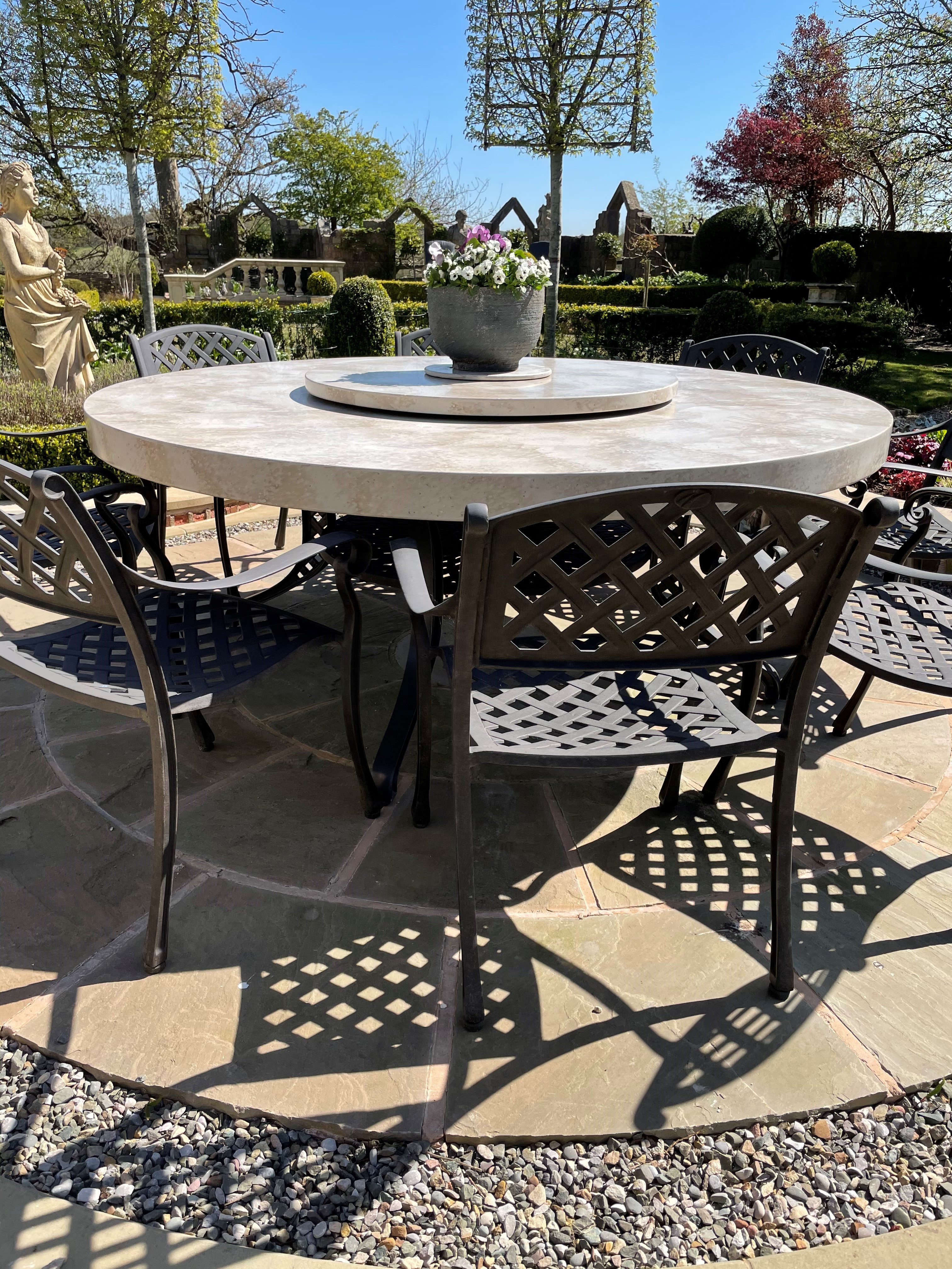 One of the clients' requests were to keep the 'Lazy Susan' turntable within the table, NJDesigns were, at first, concerned that the weight of the product once cladded onto the tabletop would not allow for this, however, thanks to being only 12mm thick, the 'Lazy Susan' still works perfectly now that the tabletops are complete.
NJDesigns completed all the thermoforming of the Staron (to create the circular forms used with 2 of the tables) in house and added complimentary pot stands to each table which can be easily removed for plant maintenance… not just an aesthetic design feature! NJDesigns added that Staron is a great material choice to thermoform as it holds its colour during that process (unlike some of Staron's competitors) and, once sanded to the desired level, a lovely surface finish is easily achieved.
Both NJDesigns and the client are both very pleased with the outcome of the project. The general look of the table has been completely transformed and the tabletops and are now easier for the customer to maintain. The chosen colour, Supreme Dandelion, fits perfectly within the surrounding gardens.
Staron solid surface is a completely versatile material that is ideal for many different environments.