Staron Solid Surface Project at Merthyr Tydfil

The project for Staron involved reception counters for the main entrance and each of the department entrances. Staron surfaces were designed and installed in the coffee shop and refractory areas, including food server counters and cash desks.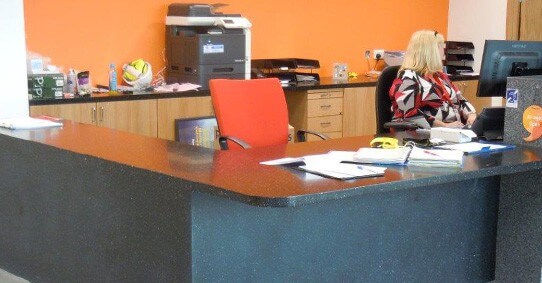 Merthyr Tydfil College is a further education college located in Merthyr Tydfil, Wales. The new tertiary college opened on the 2nd September 2013.

The Staron design: Tempest Zenith was chosen as it best reflected the appearance of the shale rock that makes up part of the geology of the Merthyr Tydfil region.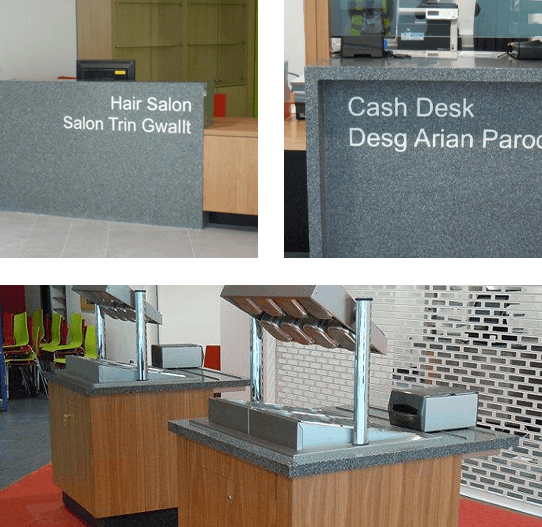 Each of the reception desks were machined with a CNC router to allow Bright White Staron to be inlaid flush into the Zenith design to provide location signage in both the Welsh and English languages.

This intricate work successfully provide bold and clear signs that are easily cleaned to always look as good as new.
The project architect was Boyes Rees of Cardiff and the main contractor was Interserve.
The reception counters were manufactured by Limebright of Newport Gwent and the servery and coffee shop surfaces were manufactured by Counterline of Liverpool.