Bella Italia Inside the Abet Laminati HQ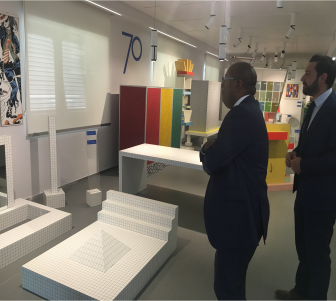 The Blackheath Products team was recently given the opportunity to develop its understanding of the product range and associated processes of leading global decorative laminate manufacturers Abet Laminati with an exclusive visit to the brand's factory in Bra, Italy.
As the Italians are well known for their innate sense of style, we knew the team were in for a treat. Megan Murphy, Duncan Mcleod, Tom Bramich, Claire Eades and Alan Homer of Blackheath Products were joined by John Woodham and Derek Warrington from Abet and two interior designers from Benoy to find out more about the brand and its range.
Founded in the 1950s, Abet Laminati is one of the world's leading manufacturers of decorative laminate, offering a jaw-dropping range of products with different characteristics, aesthetic peculiarities and functions. The company has worked with top designers including Giorgetto Giugiaro, Alessandro Mendini, Mario Bellini, Enzo Mari, Francois Burkhardt and Ugo Nespolo, and is rightly proud of its contribution to to the development of design.
Abet Laminati cites its most important examples of work as Alchymia and Memphis, born in the end of the Seventies and in the beginning of the Eighties: these cultural operations, the brand says, deeply marked the international design and became a very important instrument for the promotion of the "Made in Italy" all over the world.
Gualtiero Berrino, Abet's UK Area Manager, acted as the team's guide during the trip.
While the group was given a thorough briefing in the way that Abet's laminate products are made, the machinery used and the extensive quality control procedures that each piece has to pass, the undisputed highlight of the trip was the tour of the Abet Museum.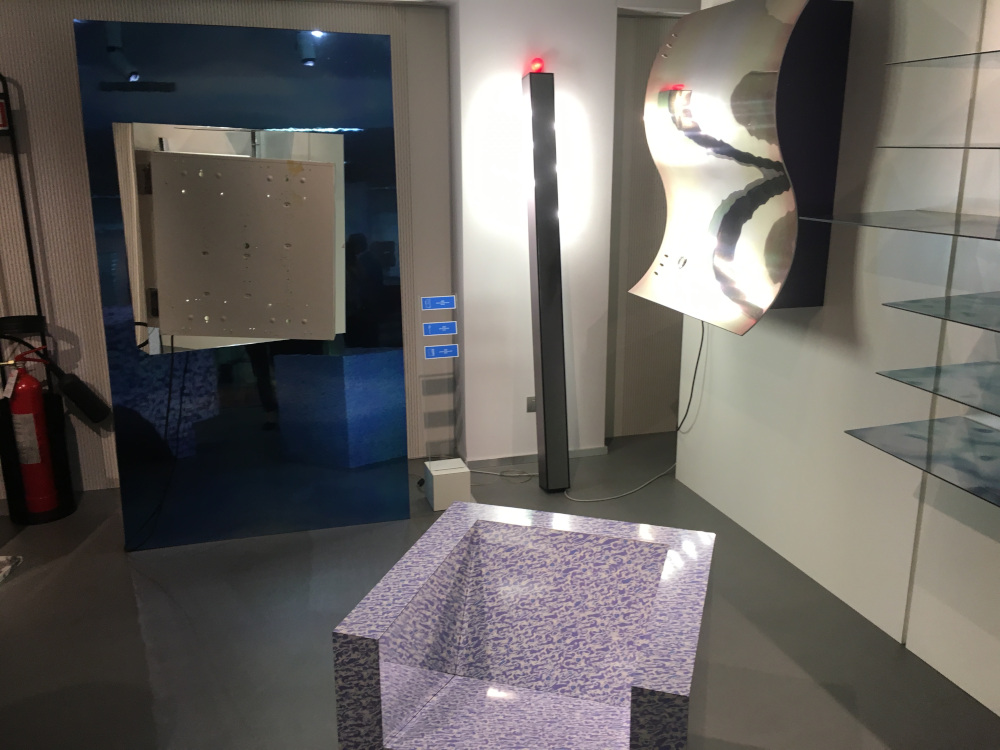 The Museum showcases a diverse range of pieces created using Abet's materials over the decades. And currently boasts 140 exhibits. It was most recently enhanced by the addition of three new artworks resulting from the brand's collaboration with Karim Rashid

Megan, said: "This 'field trip' offered a real insight into how a globally renowned manufacturer develops and produces its ranges, and the pride it takes in its end product.
"A keen explorer of the relationship between design and culture, Abet has become known for its commitment to researching new decors and textures and developing its products using its new insight, and we found the journey into its history and its present fascinating. As the brand's collection of products continues to evolve, we shall be watching what comes next with a keen eye."