Contemporary, Classic and Creative - A Formica Solution for Every Taste
With myriad applications inside and out, Formica has a solution for every design brief. From its Colors Collection, boasting 120 different shades, its complementary Plus Color collection, offering 30 shades in eight exclusive finishes to offer a host of fabulous effects, its Woods range, its precious-effect Frosted, and mind-bending Patterns collection, the brand has limitless possibilities to create eye-catching, long-lasting and tactile interiors.
We'll be focusing particularly on the TrueScale and Infiniti collections-both of which lend themselves brilliantly to the hospitality industry.
Looking for a statement natural effect featuring marble or quartz? Especially developed for commercial projects, TrueScale offers the authentic look such premium materials with no repeat pattern across the width of each sheet of laminate, promising the dramatic effects of the real thing, at a fraction of the associated cost.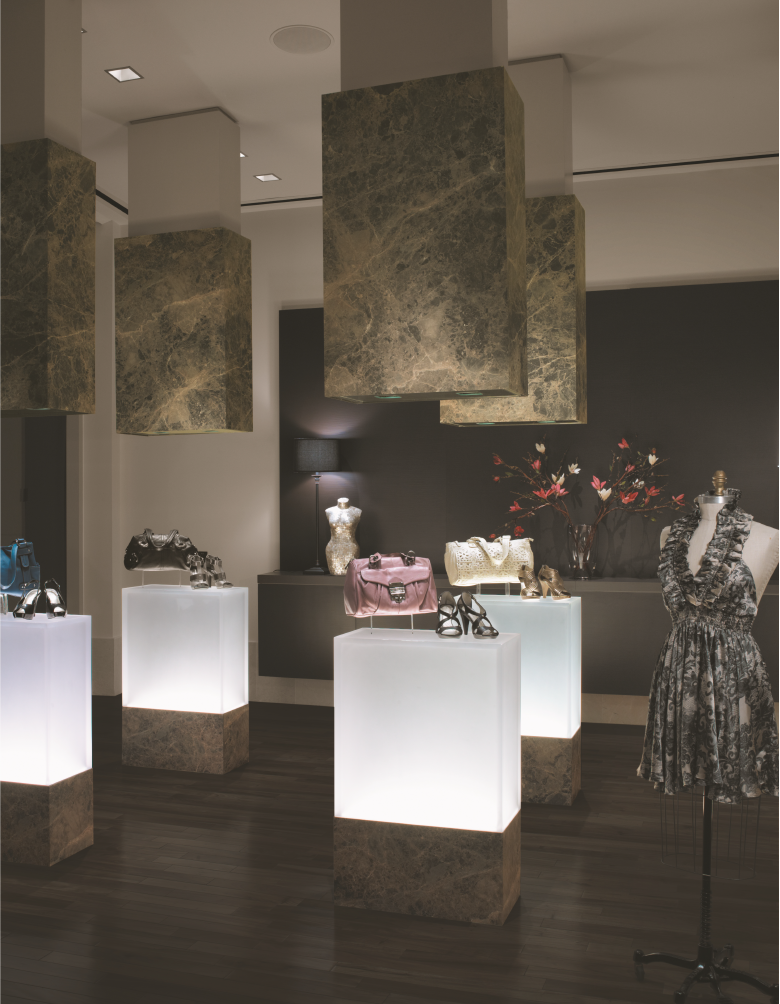 Pictured: TrueScale in Breccia Paradiso
For those craving a contemporary interior, Infiniti ticks the boxes: Elegant, sleek and matte to the touch, these surfaces feel soft yet are durable, fingertip-proof, anti-abrasion and made to repel marks, these surfaces are strong, durable and look better for longer – while being postformable to create curves and swoops to satisfy the most discerning designer's eye.
Looking for something with the wow factor? Formica's incredible Younique laminate service provides bespoke options for a –well, unique, effect, allowing clients to create their own pattern or design, or incorporate logos, graphics and photography into Formica® High Pressure Laminate. Offering both screen print and digital print solutions, the services ensures the optimum replication of any design so that it looks exactly the way the client imagined – inside and out.
Add its Licensed Design range, building on partnerships with designers and an image library including exclusive images from the Natural History Museum and the V&A, door collection with 186 decors and for specific panel sizes, external range; a lightweight rainscreen cladding solution combining weather and UV resistance for enhanced durability and ease of maintenance and its dedicated washroom collection developed for areas with high levels of humidity, high flow of traffic, and specific hygiene and maintenance requirements, in addition to accessibility and inclusive design, and the sky's the limit!
Explore the range at our showroom in Suite 229 at the Business Design Centre throughout the show to find out more.
Seeking even more inspiration? Look no further!