High Pressure Laminate... What is it and where can I use it?
High Pressure Laminate, often referred to us 'HPL', is considered to be one of the most durable decorative surface materials. HPL is made up of several layers of resin-impregnated kraft paper, decorative paper and a clear overlay. The standard thickness of the HPL that we supply is between 0.7mm and 1.2mm, this is dependent on the finish, for example, gloss finishes tend to be thicker at 1.2mm.
High Pressure Laminate is available with special performance properties including fire and wear resistance. Certain HPL's can be postformed around curved edges to create a profile to follow the shape of your cabinetry or surface.
HPL is used in thousands of different applications - both residential and commercial. From your standard kitchen laminate worksurface to cubicle doors in your local sports centre. HPL has been bonded to a core material to produce these surfaces.
There are thousands of projects using HPL that we could share, but after coming across Glen Horne Carpentry on Instagram, we believe his projects give a beautiful overview of HPL. Glen uses Altofina high pressure laminates when manufacturing his bespoke cabinets, shelving and storage. Take a look at the below projects using Altofina HPL.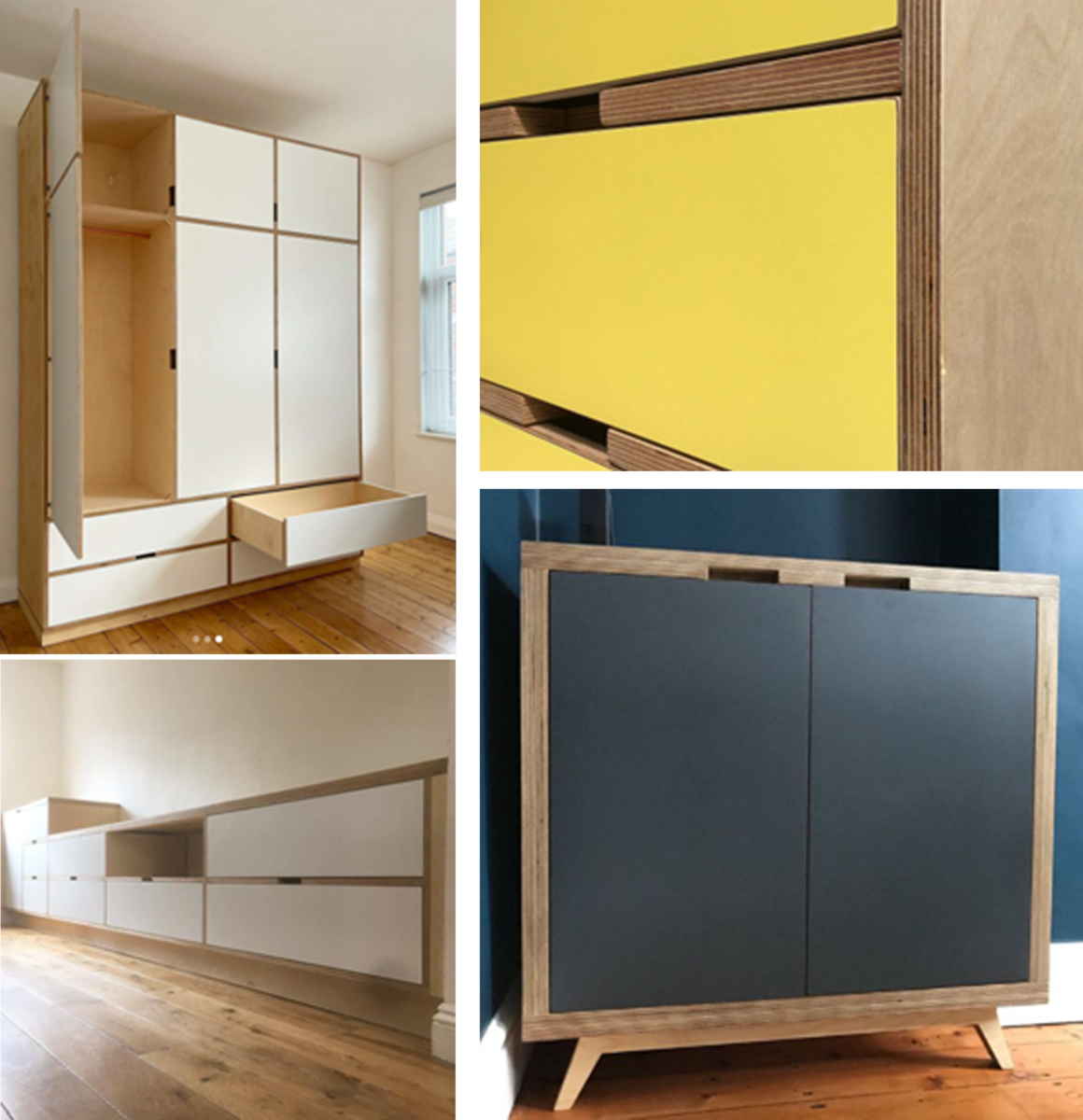 All projects show a simplistic use of HPL, but also the beautiful impact the decorative surface can have on your projects. Also perfect for use in heavy traffic environments thanks to its durability.
Do you have an upcoming project that you think HPL will be perfect for? Contact our sales office on 0121 561 4245 or email us on sales@blackheathproducts.co.uk
For more inspiration for future projects using our surfaces, follow us on Instagram > @blackheathproductsltd.