Introducing the NEW & BIGGER Spectra Slim-Edge Collection
Remarkably stylish
Remarkably thin
The NEW & BIGGER Spectra Slim-Edge Collection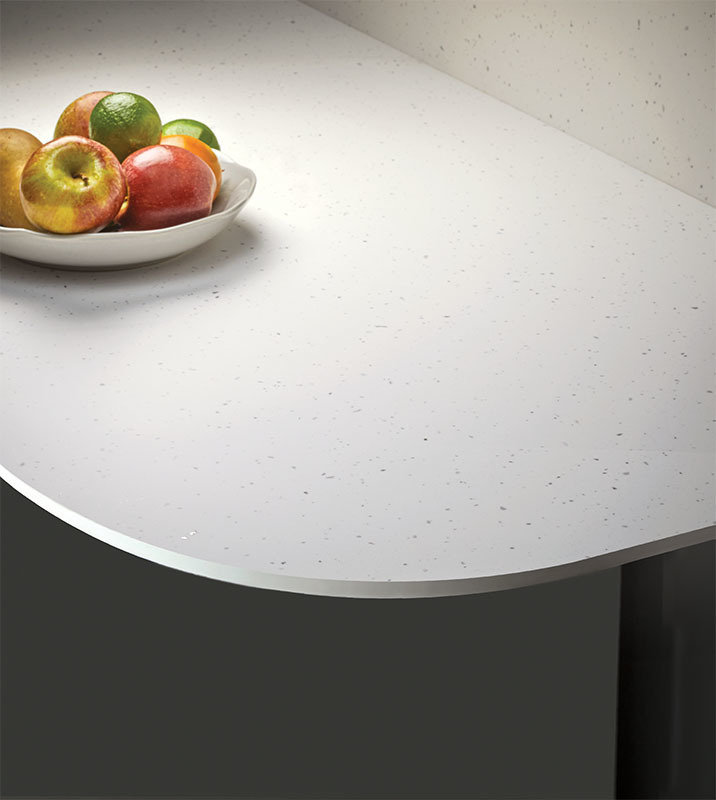 We have added 10 impressive new decors to the Spectra Slim-Edge Collection, from marbles to stones, the new decors are sure to catch your attention.
Each of the Spectra Slim-Edge decors has a beautifully coloured core to complement the surface, as showcased below in 2 of our new decors, Esfahan Stone (left) and Navola Marble (right).

Spectra Slim-Edge are made of durable, waterproof materials. Perfect for the busy kitchen and the bathroom! Thanks to its solid core, you can create sweeping curves to follow the shape of your units without the need for re-edging. Drainer grooves can also be installed, giving an effective look with the solid colour coming through on your surface.
We have brand-new marketing material available for the new collection, including new swatches, an updated display stand, a new brochure, and a stylish new website to complement the collection!
The full collection is available to view in detail and purchase on our website, here.