Nuance expands product range for 2022!
Here at Blackheath, we are delighted to offer you the latest in innovation and technology from Bushboard, in the form of their new Nuance range for 2022.
Experts in bathroom wall paneling, Nuance are launching 11 new decors aligned with consumer demand, reflecting the changes in trends over the past 24 months. Featuring stunning stones, bold acrylic statements and the brand-new tile inspired designs, there's something for all tastes in the new Nuance collection.
Nuance features patented technology, ensuring all panels are 100% waterproof, backed by the impressive 15-year guarantee as well as being quick and easy to install. No trims are required, meaning consumers can benefit from a completely seamless finish that's really easy to clean.
So, what's new for 2022?
Nuance – Nature inspired designs, with realistic texture finishes
The award-winning Nuance range has been extended, with an addition of 4 beautiful new designs, complete with realistic textures. Introducing Lumiere and Light Portland, the new stone inspired panels offering versatility whether you're creating an urban industrial look or prefer to create a natural sanctuary. Cirrus Marble is the latest addition to the popular marble designs, featuring a deep brown marble with hints of white. Finally, the new addition to our luxe quartz is the stunning Doux Lime Quartz, with metallic flecks offering a chic finish in the bathroom.
All 4 new designs are also now available in the Nuance laminate vanity range, meaning you can co-ordinate (or contrast) worktops in your bathroom designs.
Available to purchase on our website here.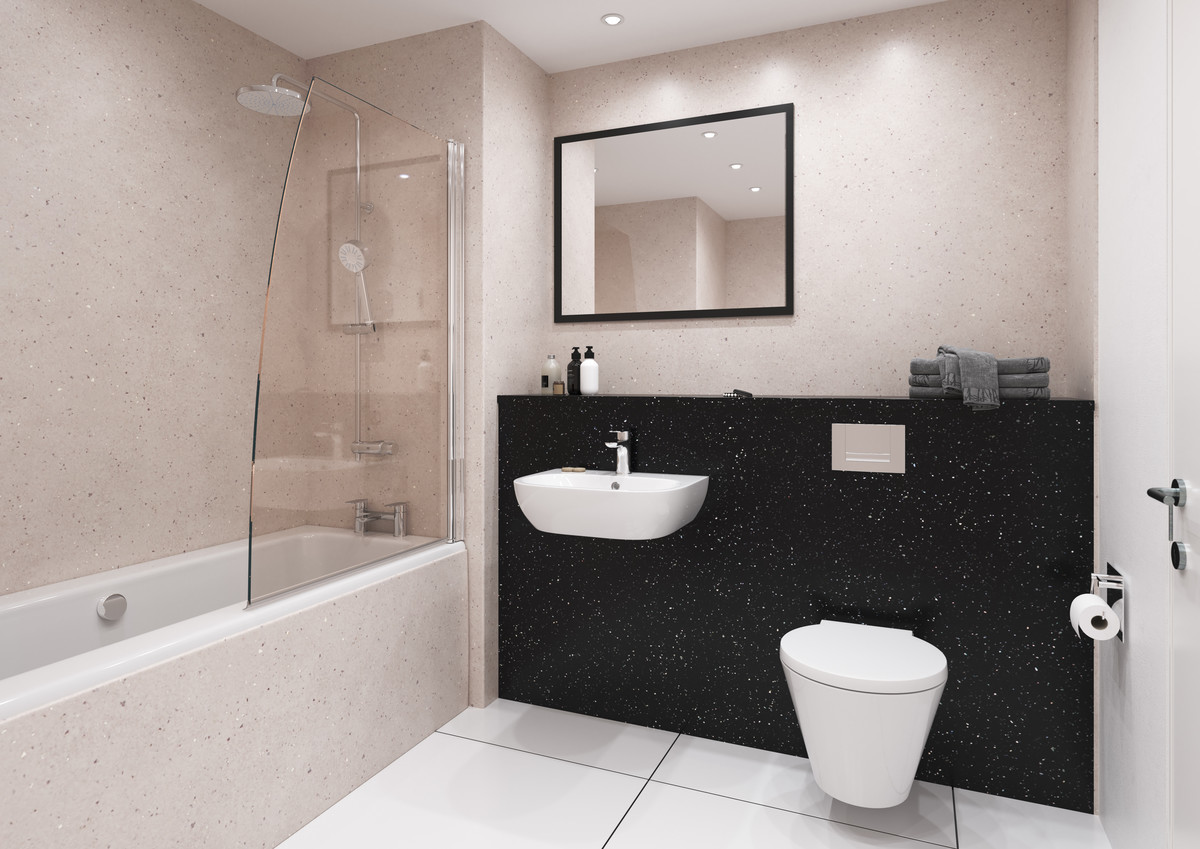 Decor Shown: Doux Lime Quartz
Nuance Designer – Designed by experts for the ultimate luxury look
No more compromising, introducing Nuance tile designs. Nuance's in house team of designers have created 4 stunning tile effect panels, offering consumers the look of tiles without any of the messy grouting or mould that often comes with tiles. The Nuance Designer Tile panels are specifically designed to align like tiles, meaning that when the panels are fixed together, the design continues seamlessly.
The Nuance Designer collection also features 2 more new designs. Stunning Misuo Marble is an elegant statement piece, ideal for the luxury look, whereas Chalky Pine is ideal for a rustic, spa style bathroom, taking you back to nature.
Available to purchase on our website here.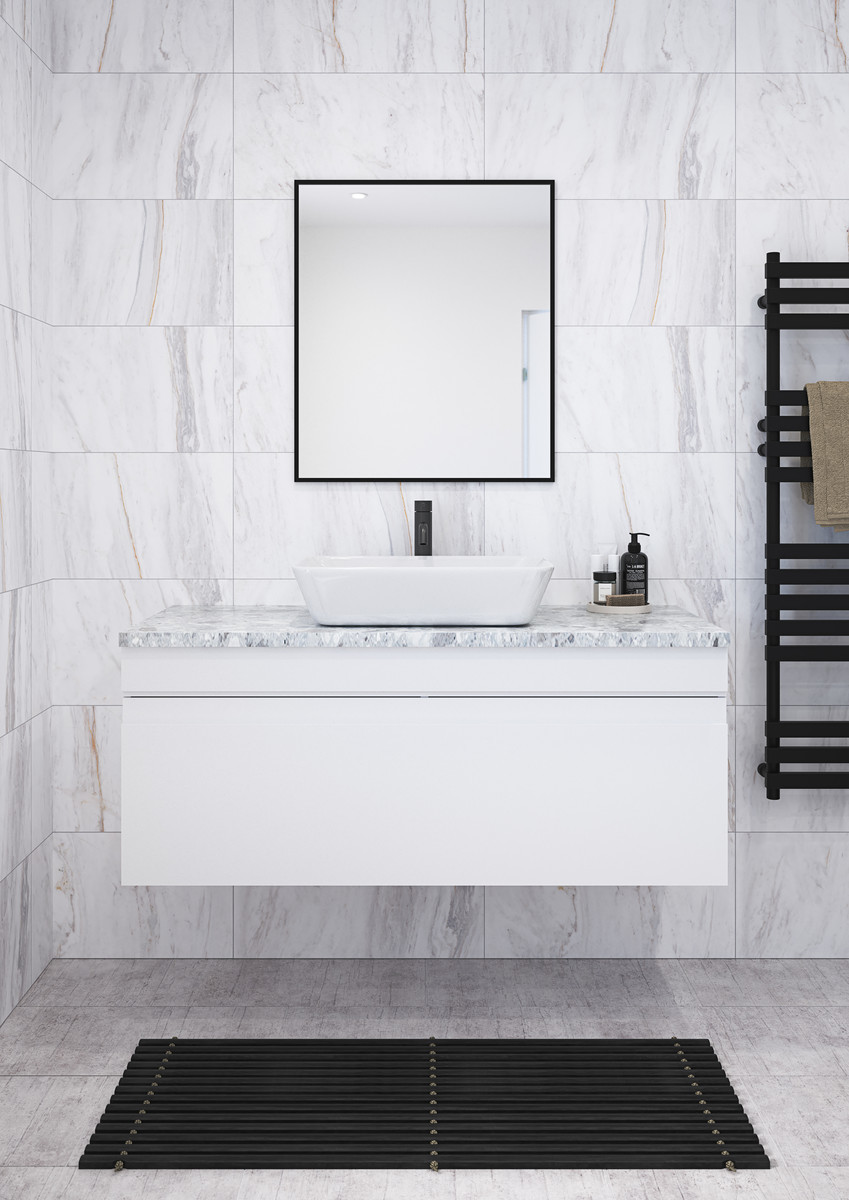 Decor Shown: Satnas Marble Tile
Nuance Acrylic – High gloss panels with statement designs
Featuring a gloss finish, reminiscent of glass, Nuance Acrylic panels are easy to install, clean and maintain a sparkling finish. The new addition of Aqua Kaleidoscope is no exception, featuring a bold eye-catching design, perfect to create a statement.
Available to purchase on our website here.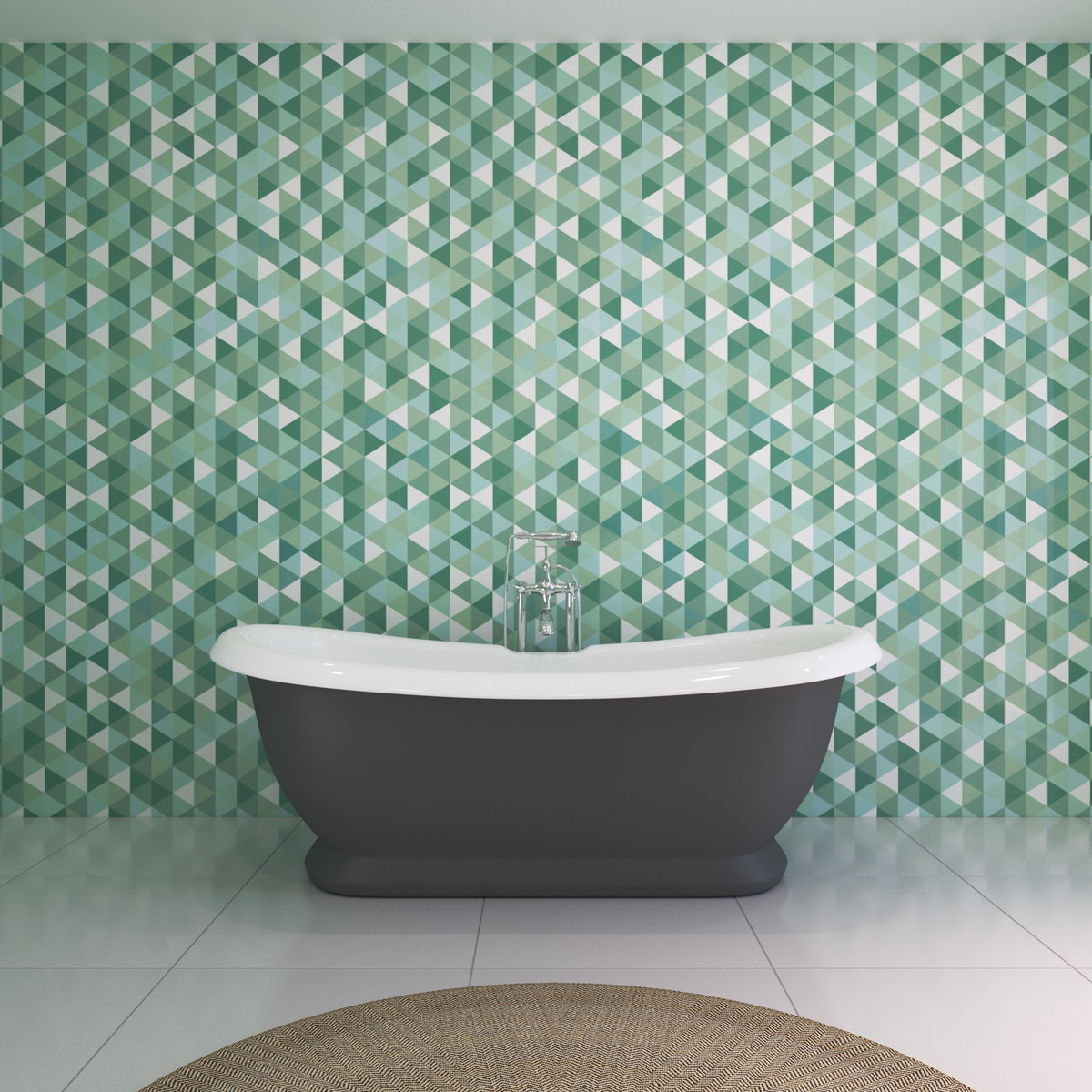 Decor Shown: Aqua Kaleidoscope