Staron Solid Surfaces: Everything you need to know
This month's Sleep event will see our team showcasing a number of star products from our showroom at the Business Design Centre, one of which is the versatile and ingenious, award-winning Staron range.
Capable of being morphed into a dazzling choice of shape, forming everything from long, stylish sweeps, sexy curves or sharp angles, Staron is a contemporary material for designers who crave a new way to bring life to kitchens, bathrooms or commercial projects, with limitless applications.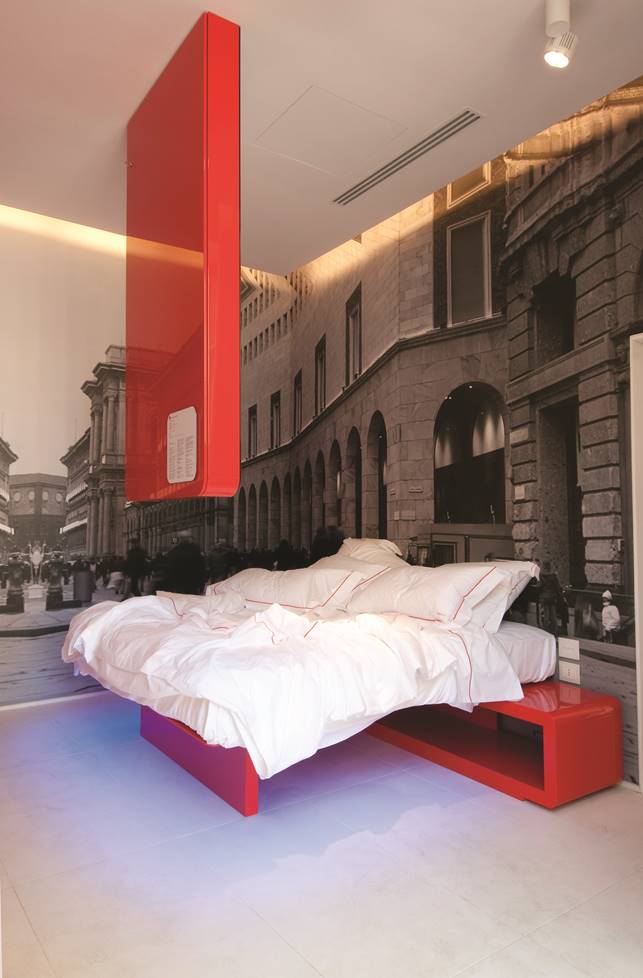 Staron Solid Surfaces are 100 per cent waterproof, hygienic and durable, and have inconspicuous joints creating a seamless design. Combine those features with an extensive choice of abstract designs, colours and stone effects, and the possibilities are endless.

A sophisticated blend of natural minerals and thermosetting acrylic polymers, the product has been safely developed for use in bathroom and kitchenette areas. As a solid surface, the surface colour runs right the way through the thickness of the material, so that cut outs and edge profiles can be formed seamlessly.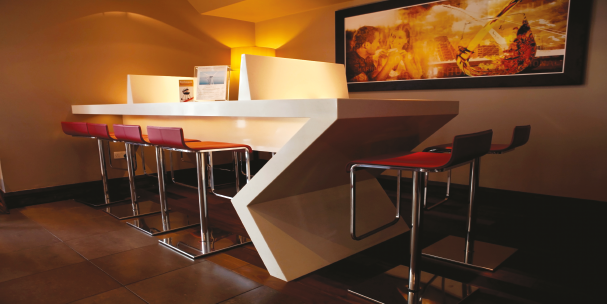 Separate sections of Staron can be brought together with inconspicuous joints, which also remain 100 per cent waterproof.
All in all – it's the perfect solution for striking, jaw-dropping hotel interiors that make guests want to return over and over, while being easy to clean, and retaining effortless good looks, despite a constant stream of guests and their luggage: did we mention Staron's excellent impact resistance?
And that's just the tip of the iceberg… Join us in suite 229 – balcony level – throughout the show to find out more.
Shop the range here.