We are nominated for 3 BKU awards!
We are nominated for 3 BKU awards!

We are so grateful to all those kind people who put our name forward to be nominated for BKU awards.
We have been nominated in the best distributor, best customer service and best worktop brand categories!
Spectra Square-Edge is the product nominated for the best worktop brand and can be seen on our KBB show stand M145.
If you visit us at the show, you will see dramatic Spectra Square Edge worksurfaces using the standard 20mm and 40mm thickness alongside bespoke 60mm and 100mm thickness Spectra Square Edge worksurfaces.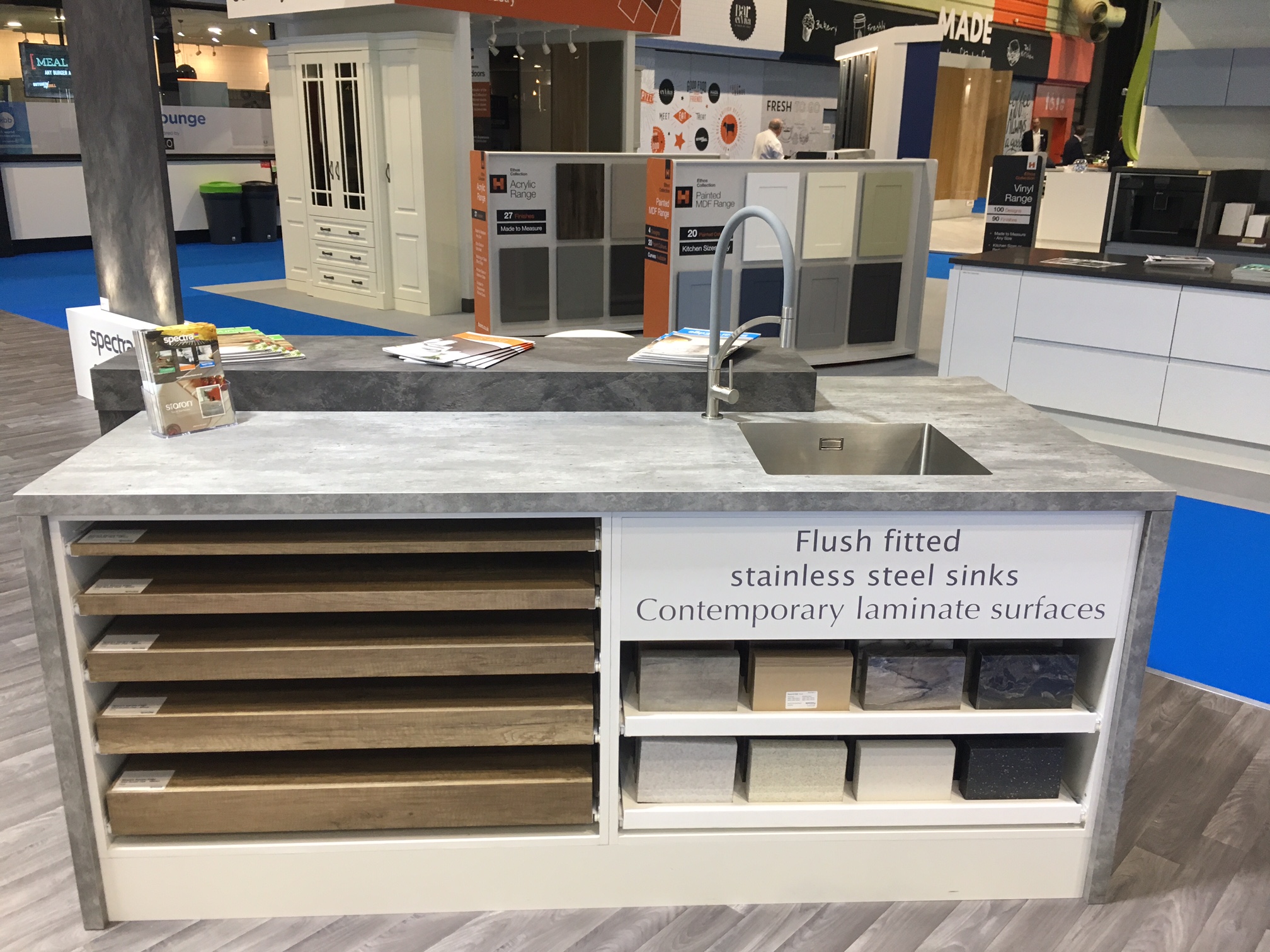 You will also see this amazingly stylish flush fitting sink on display within a Spectra Square Edge worksurface. This is an exclusive service that we can provide for all 22 decors in the Spectra Square Edge range.
You can vote for us at the BKU awards by following this link; http://bkuawards.co.uk/vote/