Staron Solid Surface Kitchen Project
A stunning kitchen project completed at Blackheath HQ.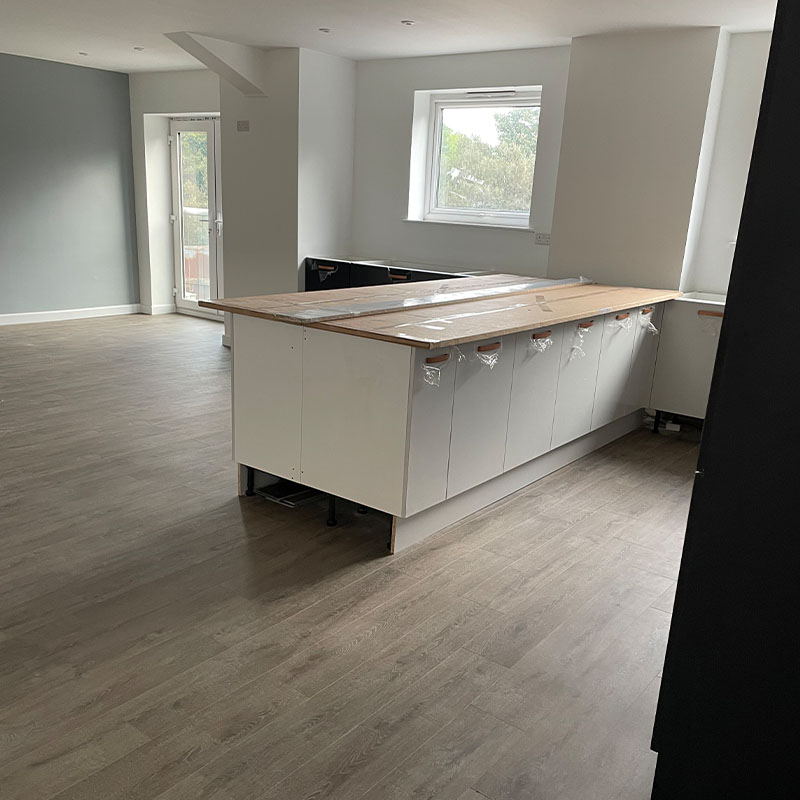 We have recently teamed up with Hawdon Worksurfaces, to create a stunning kitchen / meeting area here at Blackheath HQ. The aim of the project was to create a space that showcased Staron Solid Surface and how it can be used in your home. We wanted to create an area that not only showcased the versatility of Staron Solid Surface but was also a useable, working kitchen. So, that is what we did!
Blackheath is the sole distributor of Staron Solid Surface in the UK & Ireland. The new kitchen / meeting area will host many guests, from meetings to training days, the area will have heavy traffic throughout. Staron Solid Surface was the top choice for this area, as not only is it stunning in appearance, but it is also one of the most hygienic surfaces in the world. With its non-porous, seamless design, there is nowhere for bacteria to develop. We also wanted to showcase the versatility of Staron Solid Surface, we wanted to create a space that allowed us to show different aspects of the surface and what fabricators can offer their clients.

Hawdon Worksurfaces have worked with Staron Solid Surface for many years, not only completing stunning kitchens and bathrooms, but also incredible projects like staircases; truly showcasing the versatility of Staron Solid Surface. The fabrication skills were similar to those that Hawdon's have used previously, but on a larger scale, using a total of 10 x 3680mm x 760mm x 12mm sheets to create the kitchen worksurfaces, breakfast bar, upstands and splashback.
Both Blackheath and Hawdon Worksurfaces are extremely happy with the complete project. All goals were met, with a stunning kitchen / meeting area showcasing over 10 different features of Staron Solid Surface, including cabinet framing, seamless joints and pop-up plug sockets. The area is ready to be used by employees and guests, with the piece of mind that hygiene is our top priority.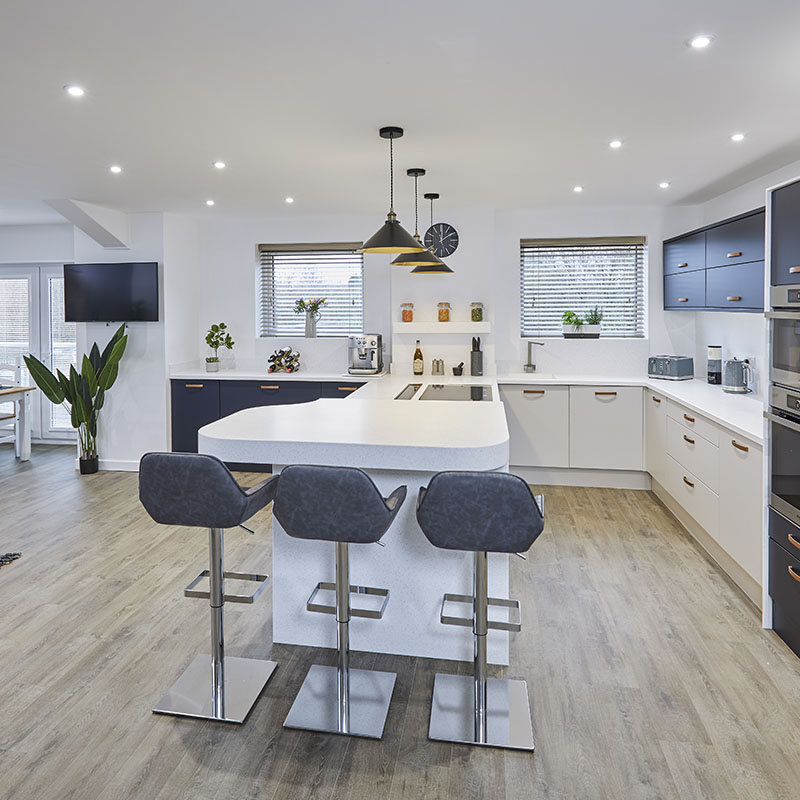 The new Staron Solid Surface kitchen / meeting area has also been used to help build our portfolio for our new Staron Solid Surface Kitchen Collection. The area represents a stylish European style kitchen, that allows the client to view the versatility of Staron Solid Surface and choose the different features they would like to include in their home. Staron Solid Surface is a completely bespoke surface, so any of the features shown can be incorporated into any space and in a style that suits the client.