Experience is everything: Introducing the new Mirostone 20mm collection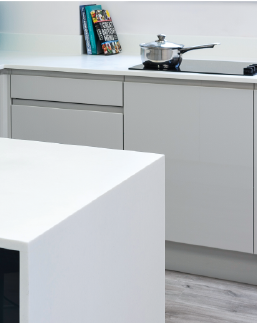 Specialist surface suppliers Blackheath Products and Plasman Laminate Products have been appointed to boost the Mirostone kitchen surfaces brand in the UK to coincide with the launch of its new 20mm range.

The businesses were chosen due to their extensive experience as independent national suppliers and their expertise in solid surface materials.
Boasting a contemporary design, the on-trend 20mm Mirostone range is the optimum thickness for portability, installation and performance. It was a goal of both distributors to reduce product weights. This has been achieved by Mirostone with a similar weight to a 40mm laminate worktop.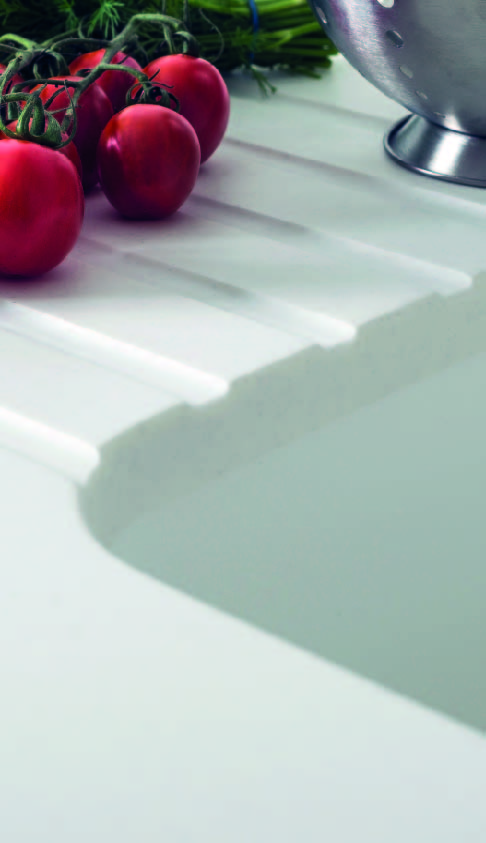 Stephen Moss, Managing Director of Plasman, added: "Our companies have shared significant research and development data to bring the best possible design, quality and value to the UK solid surface market, which is then supported by proven distribution logistics – raising the bar for this worktop genre.
"Our aim is to provide a slim line product which is reliable, affordable and rapidly available. Working alongside Mirostone, a stringent Quality Control process is reassuringly applied to ensure the supply chain is tightly controlled from factory to home installation."
Ian Foster, Managing Director of Blackheath Products, said: "As a company, we have been huge advocates of Mirostone for some time. Our team has undergone extensive training in understanding the benefits of the products, the ease and practicality of installing them, and the outstanding quality.
"The design and quality of the new product speaks for itself, and intrinsic to both distributors is a customer care and service ethic which is second to none – providing a solid platform for growth – we are confident that new and existing customers will have a great experience in specifying and working with Mirostone."
The new Mirostone range has a palette of 16 decors, some of which are exclusive to the UK market. The complete range of worktops, breakfast bars, upstands and splashbacks is complemented by a collection of high quality pure acrylic sinks – several of which fit into 600mm base units.
Mirostone's classic seamless appearance is the ideal solution for curved doors or shaped islands, while all surfaces are all pre-finished to a high-class lustre to reduce site installation time and costs.
For further details on the new Mirostone marketing support package, contact mirostone.co.uk