Our trucks have a smart new look


Blackheath Products, a leading supplier to the construction and furniture industries, entered 2020 with an eye-catching 'new' fleet following the completion by Graphics Depot of a major rebranding programme.

A division of the multi-faceted Bevan Group, Graphics Depot removed the existing liveries and applied its customer's latest, eye-catching design to no fewer than 16 trucks which were already in service.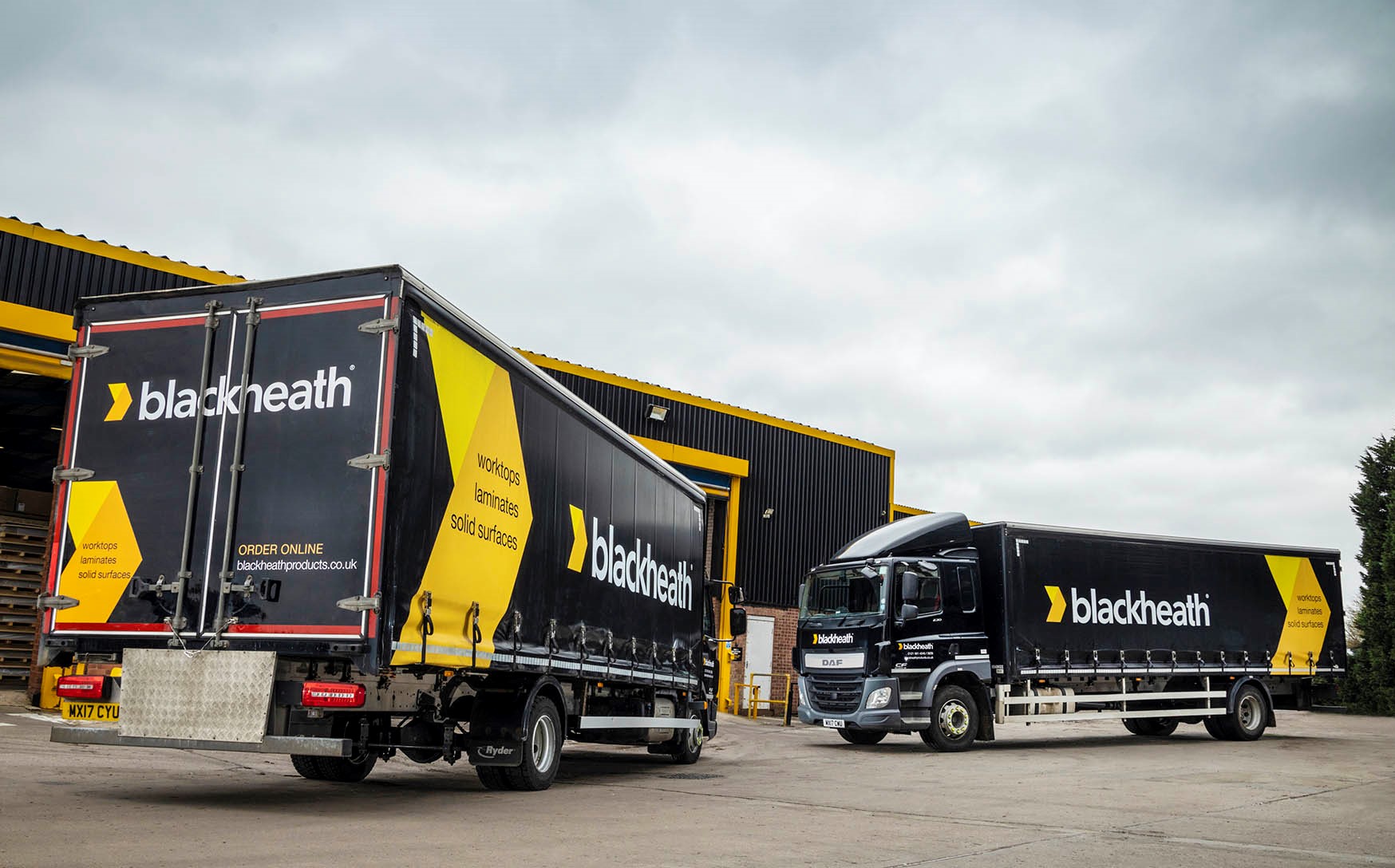 Blackheath Products is a £28 million turnover business, and operates from a base with 100,000 sq ft of warehousing in Halesowen, West Midlands. It supplies decorative laminate, melamime-faced boards, solid surfacing and acrylic panels to the construction industry, as well as worktops, sinks and flooring to kitchen and bathroom retailers.

Established over 60 years ago, Blackheath Products runs a fleet of 19 DAF rigid trucks, which are contract hired from Ryder. All have curtainside bodies built and liveried by long-term supplier Bevan Group.

Most of the operator's trucks are 7.5-tonners, although Graphics Depot also rebranded six 18-tonners, three of which have sleeper cabs. The three oldest trucks on the fleet were excluded from the programme, as they are now being replaced with new vehicles.

The rebranding project entailed removal of the old liveries from the cabs and rear doors, prior to 'mopping and polishing' to obscure all trace of the previous design. Graphics Depot also printed, laminated, cut and then applied the new decals, and supplied and fitted replacement curtains.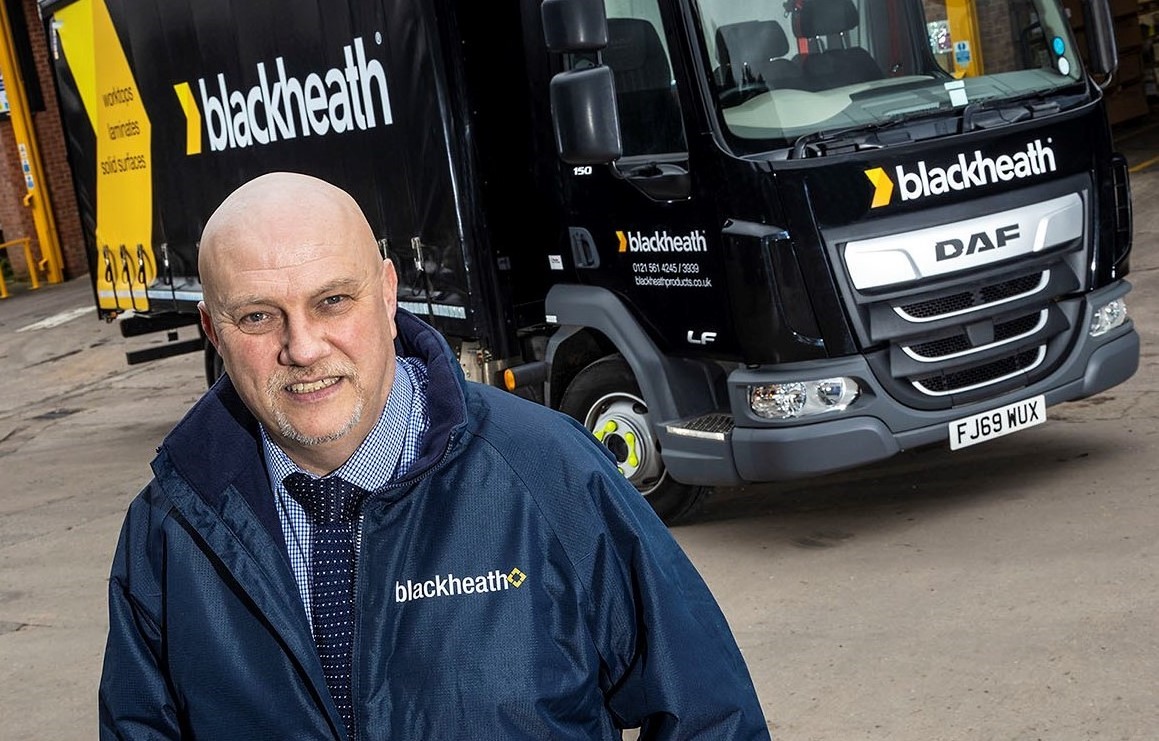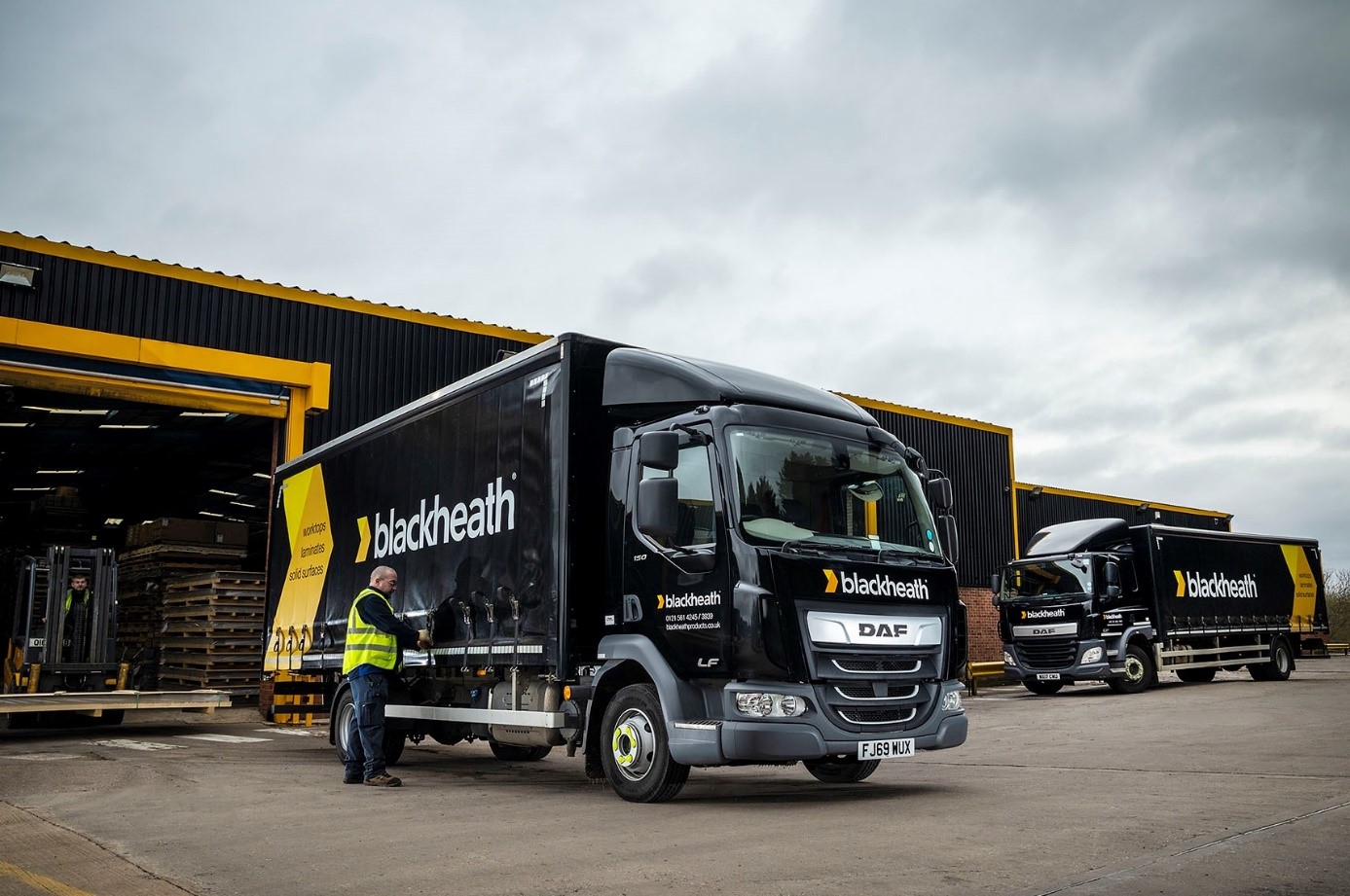 It was crucial to Blackheath Products that vehicle downtime should be restricted to an absolute minimum. Transport Manager Mick Greensill therefore worked closely with Graphics Depot Head of Department Colette Smith to put together an exacting timetable, under which the materials were in place and fitters stood ready to rebrand two vehicles on a succession of Fridays, the operator's quietest day.

"Bevan have always done a good job for us, building bodies which are fit for purpose and stand the test of time," confirmed Mr Greensill. "So, having decided to update the fleet with our new branding, it was only natural that our first call was to Graphics Depot."
He continued: "Colette and her team took the project on and worked hard to ensure there was as little disruption as possible to our business. We're very pleased with the results, as the vehicles look great, and we've had a lot of positive feedback from customers."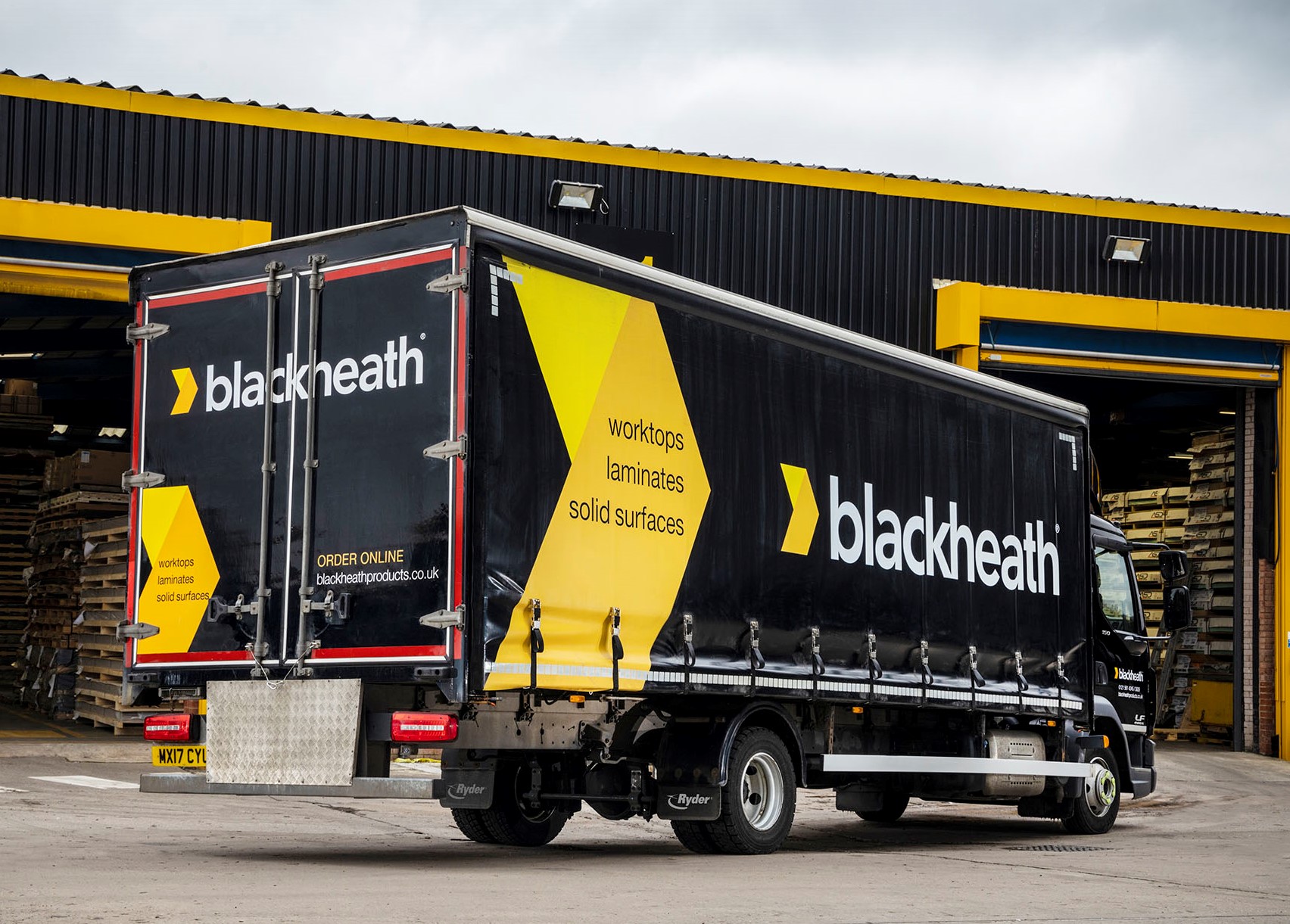 To find out more about the industry-leading support on offer from Graphics Depot, call 0121 585 2960 option 3 or email hello@graphicsdepot.co.uk